COVID: Advice for Lift Owners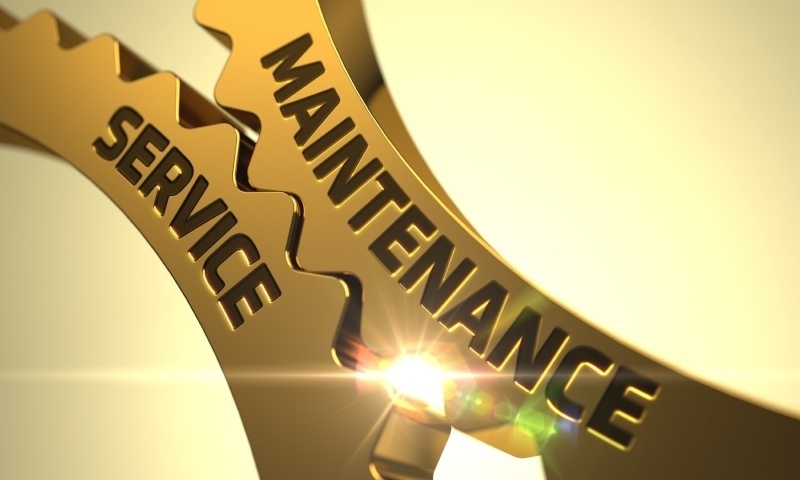 With COVID affecting all of us personally and professionally, we appreciate your building's lift might be the last thing on your mind. But in light of reopenings, changes of business use and concern around infection we thought it helpful to cover some of the questions you, as a responsible lift owner, may have … perhaps even some you've not considered yet.
Read on, and if your questions aren't answered please feel free to get in touch and we'll try to assist in whatever way we can.
General FAQs


Q: Are there additional checks as a lift owner I need to put in place?
As a lift owner, you should ensure there are measures in place to control COVID and protect personnel such as maintenance staff. As such we'd recommend additional cleaning and making recommendations to the lift users on how to use the lift . We also have similar recommendations for escalators and moving walkways use and cleaning during COVID.
We'd also recommend a quick check over of the lift once a week. Running the lift car up and down, and checking the emergency phone line. It may be the person who does the lift checks is furloughed – so as your lift service provider we can help if needed.
Q: Do I need both LOLER examination and a maintenance contract?
People often confuse a thorough examination and planned maintenance being the same thing – it's not. Think of the LOLER thorough examination is the equivalent MOT and planned maintenance is the equivalent of servicing your car by a mechanic. You need both, so we've covered each and the implications of covid in a little more detail below.
Maintenance Contracts


Q: Do I still need my lift maintenance contract visits?
If the lift is in service and being used, then preventative lift maintenance services should be continued.
For equipment in buildings that are operating at a reduced level of activity and with fewer occupants then this is a possible opportunity to have maintenance carried out ready for when the activity in the building resumes back to normal.
If your site is closed we provide further guidance below.
Q: Is it safe for a lift engineer to visit?
We are following the Public Health England and Government guidance around continuing to maintain equipment. So you can be reassured that we're taking extensive measures to protect both our customers and our employees and reduce the risk. This includes a rigorous risk assessment, new working methods, required PPE and new servicing protocols. We've outlined these procedures in our COVID response.
Q: Can the frequency of services be adjusted/delayed?
Yes, we can adjust and delay planned maintenance to a time that better suits you. We recommend keeping up with maintenance regularly as in the long run, this helps to prevent breakdowns and repairs. We can, of course, consider a lower visit frequency if appropriate as preventing breakdowns can help avoid unexpected costs and disruption.
Q: My site is being opened/ repurposed as part of the COVID response. How do I recommission my lift?
We've been working with several care homes and the NHS to open/reopen sites in preparation for COVID. We can arrange for a visit to inspect and recommission a lift to help to get a site operational as quickly as possible.
Q: My site is closed and the lift is inaccessible – do I still need a visit?
In this case, planned lift maintenance isn't possible. But once the site is due to be open you should arrange for a LOLER Examination before returning the lift to service. Find here all you need to know when your lift has been switched off and inactive for a while.
Q: My site is closed; do I need to decommission my lift?
Where building owners wish to remove a lift that is no longer required (or one that is taken out of service but not removed) then a lift company should be called in to decommission the lift.
For instances where this is temporary, e.g. site closed for major renovation, we'd recommend a minimum level of maintenance kept in place. The lift equipment can still deteriorate and some safety hazards remain, so that's why we'd recommend some maintenance is kept in place and Through Examination (where applicable) should also be carried out.
Thorough Examinations


Q: My Thorough Examination is due, what do I need to do?
Current advice by the HSE has re-affirmed that equipment which is kept in service as part of the operation of buildings must continue to be maintained and have Thorough Examinations when these become due. There are currently no extensions.
We can assist with LOLER testing if your current provider is unable to assist. And of course, if the guidance changes we'll be the first to let you know.
Q: My building is closed, can I still have a thorough examination?
If you've closed your business due to COVID and your lift is due it's inspection over the lockdown, please contact us. We can organise for your lift to have its LOLER inspection. We'll let you know when our engineer is due and can arrange to be on-site to let them in, or alternative access arrangement can be arranged if needed. Our primary concern is to ensure that when your business re-opens, your lift will be able to resume work also.
Q: My normal LOLER company closed, what can I do?
We appreciate that in these difficult times, everyone needs assistance. As one of the larger lift service providers we have a network of service engineers still out in the field and can provide LOLER examinations in addition to our modernisation, repair and maintenance services. So if you're stuck please get in contact with your local branch.
Lift Repairs, Breakdowns & Maintenance


Q: My lift needs repair – can you assist?
Yes. Just call your local service branch, if you can provide as much detail on the issue and type of lift and we can assess and arrange a repair visit.
Q: Will you attend breakdowns & entrapments?
As a lift service provider, these are always our priority in callouts. We will continue to address them and using our enhanced risk assessments and protocols.
Q: My lift company has let me down – can you help?
As a larger independent lift company, we have a network of service engineers still out in the field continuing to keep the nation moving where required. We also keep stock of spare parts in most of our branches. If you're stuck we'll do our level best to assist during these uncertain times.
Q: I have no service contract – can you still assist?
By having a lift service contract you're ensuring your lift is in the best possible condition, exactly like a mechanic regularly servicing your car. But, we appreciate that for some, lift care is the least of their worries - particularly at the moment. We always place our customers as top priority, however we can assist non-contract customers - simply get in touch with your local service branch.
---
How can Stannah help me?
We appreciate this is an uncertain time, so Stannah Lift Services can help you to meet your obligations as a lift owner/operator by providing repairs, maintenance and supporting lift services on all types of lifts from all manufacturers, plus upgrades to make your lift covid-safe.
Whilst you're here why not check out our handy guide covering everything you need to know about lift ownership and download your FREE guide to lift servicing and maintenance.
With nearly 50,000 installations across the UK and over 92,000 units in our service portfolio, we offer a wide range of lift solutions and services to move people and goods. Take a look at our product range or simply get in touch.
Contact Us