How to resolve Stannah 260 fault codes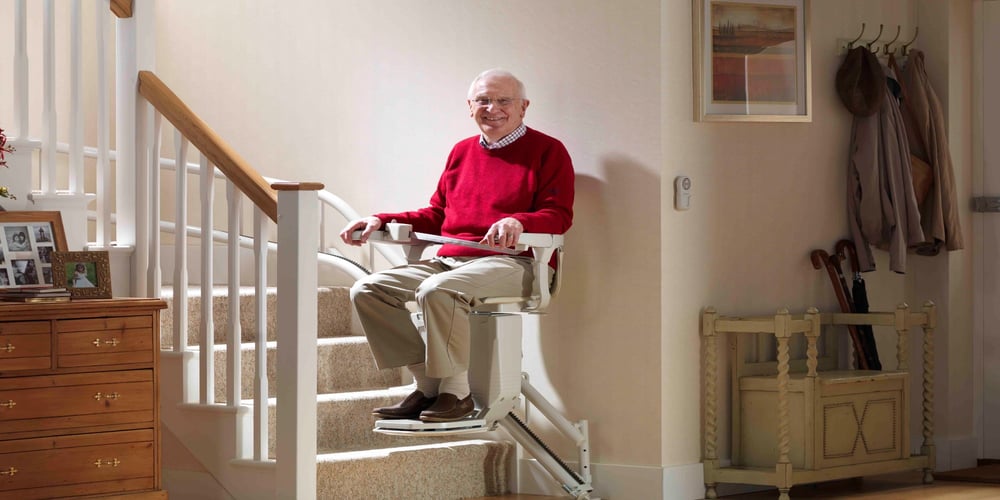 Owning a Stannah 260 stairlift should be simple, but if you have Stannah 260 led fault codes there are some simple troubleshooting steps you can try.
Use the troubleshooting tips below to resolve common Stannah 260 stairlift fault codes so you can continue to travel up and down your stairs in the safest possible way. It's a good idea, if possible to have someone else around to help you troubleshoot your stairlift and only ever do so if you are comfortable in doing so.
Simply click the description below that most accurately reflects the issue with your Stannah 260 stairlift:
---
If your stairlift is making a beeping noise whilst not in use
Typically, if your Stannah 260 battery is not charging properly you will hear your stairlift beep. Before calling your local Stannah service branch check the following:
Check the wall switch is set to the on position

Check to see if there is a power cut in your home

Ensure the stairlift is at the very top or bottom of the stairs
If these steps do not put a stop to the beeping then you, it's best to contact your local Stannah branch.
---
If your stairlift won't move
Firstly determine if the power light is on or off, then:
If the

power light is off

Check the master power switch is set to on.
You will find it on the front of the chair and it should usually be left switched on.

Check the power key is inserted and turned to the on position.
The green power light on the armrest will tell you if the key is in the on position.

If the

power light is on




Check the chair is swivelled back to its travelling position
Swivel levers fully pushed down(*260 Sofia Solus models only)
No obstruction to the safety edges
Hinged rail fully lowered (if installed)
Hopefully, this resolves the issue, but you can refer to your user manual for more specific guidance.
If not, please contact your local Stannah branch.
---
If your stairlift keeps stopping
If for any reason your stairlift keeps stopping follow these steps and repeat until you reach the bottom of the stairs and can safely get off your chair:
Turn the power key to the off position, then back on again.
Move and hold the control in the downward direction - after a few seconds, the stairlift will start.
Once safely down, call your local Stannah branch to explain the problem and request for a service engineer to attend.


---
If your remote calling controls don't work
If your remote calling controls stop working then check the batteries immediately. With average use, you can expect the batteries to last for about a year.
It's easy to check how much power is left in the battery remote at any time:
Simply press down on one of the arrow buttons.
The light around the buttons will tell you how much power is left in the battery.
You will notice that the lights are on constantly when the battery is low and no light shows if the batteries have no power.
If you have a hinged rail fitted, the light on your remote calling control works slightly differently.
Solid green light on the remote means that the batteries are ok.
Flashing green light on the remote means your batteries are running low.
No light means you have no power at all and need to replace the remote control batteries for it to work.
To find out how to change the batteries on your remote calling controls please refer to your user manual.
---
Still unable to fix the problem?
If the above hasn't helped then you can refer to your specific user manual for more information. For ease, all our Stannah user manuals can be found here.
Also, you might like these related blogs:
Of course, if you need our help we're here for you. Your local Stannah Service branch offers stairlift repairs and maintenance services to help keep your stairlift running smoothly, if the above hasn't helped or you have any other concerns simply get in touch with us.
With nearly 50,000 installations across the UK and over 92,000 units in our service portfolio, we offer a wide range of lift solutions and services to move people and goods. Take a look at our product range or simply get in touch.
Contact Us