Retail & Hospitality Reopening Guide - Have you checked your lift?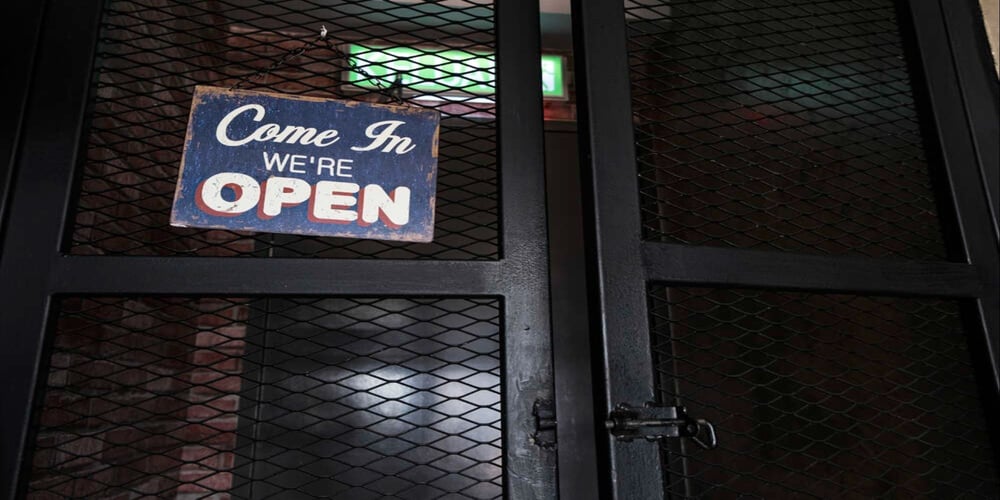 If you're in the retail and hospitality businesses, the past 12 months have probably been the hardest you've ever experienced, with large chunks of that year taken up with complete lockdowns across the UK. Even during the times when there were no national lockdowns in place, businesses were still faced with regional tier systems and tough social distancing regulations to make indoor shopping and socialising COVID-secure.
These regulations will not be going away any time soon, so as the retail and hospitality sector gets ready to reopen once more, the focus on health and safety remains a top priority. As one of the UK's largest independent lift manufacturers, Stannah is on hand to help you get back to business by making sure your lift is safe and functional.
If your lift has been out of regular use or even switched off, it is imperative that you make sure your lift is in good working order before you reopen, otherwise you might face additional delays.
What are my legal responsibilities?
As a duty holder, you have a legal responsibility to ensure that your lift is thoroughly examined and that it is safe for everyone to use.
The Lifting Operations and Lifting Equipment Regulations 1998 (LOLER) place duties on people and companies who own, operate or have control over all types of lifting equipment. It includes most businesses and organisations whose employees use lifting equipment, whether this equipment is owned by them or not. This also applies to lifts used to lift people or loads, so it covers dumbwaiters, platform lifts and passenger lifts as well.
The regulations require that all equipment used for lifting is fit for purpose, appropriate for the task and suitably marked. According to Regulation 9 of LOLER, lifts require statutory and periodic 'thorough examinations' – a systematic and specialised process of examination for any defects in the equipment – by a competent person at regular intervals.
LOLER inspections are carried out by lift servicing companies or specialist engineering firm, with the person conducting the inspection able to demonstrate competence, sufficient authority and impartiality about the condition of the lift. The thorough examination and servicing may be carried out by the same company, but it should not be done by the same person.
The lift owner's reopening checklist
Check your paperwork – existing inspection paperwork should be checked to make sure all legal reporting obligations for lifts are met, such as LOLER thorough inspections at regular intervals
Check your cover

– additionally, you must ensure that maintenance and breakdown cover is in place and any servicing obligations are undertaken on time

Book your appointment early

– for many businesses, lockdown meant planned service visits and LOLER inspections were cancelled. Plan for the inspection to be completed at the earliest opportunity, ideally before the building reopens to the public. As the easing of restrictions will lead to an increase in demand, booking as far ahead as possible will prevent delays.

Has your lift been out of use?

– if the lift has been left turned on but not used for a while, it is worth carrying out a quick check once a week before reopening. This would involve running the lift car up and down, plus a thorough visual inspection of the lift doors and car. For passenger lifts, ensure the communication system is working to enable trapped passengers to contact the rescue service. In the process of doing so, if you spot any issues it is advisable to get in touch with your service provider.

Was your lift turned off?

– if so, getting it going again might not be quite as easy. Unknown issues could be lurking that could cause a significant problem, and this is important to take into consideration at a time most business owners are trying to avoid unnecessary expenses. To turn it back on, a LOLER inspection will be required. Additionally, any lift that has been switched off should be switched back on by a competent lift engineer, to ensure the safety of the equipment before it is placed back into service. Remember, preventative care is always cheaper than breakdown repairs.

Consider the opportunity to renovate – reorganising your premises to become COVID-secure can feel like a big challenge, but it doesn't have to be. Stannah Microlifts come in a range of dumbwaiter sizes, which can fit into very small spaces and can transport plates, glasses, food and more quickly between the kitchen, restaurant and additional floors. Installing a dumbwaiter costs as little as £6,000 and involves minimal building work. The long-term benefits of this work are obvious: reducing manual handling risks, and reducing handling and serving time.

Consider a service plan – finally, if you don't currently have a service contract in place, it's worth getting in contact with a reputable lift inspection and servicing company like Stannah to consider the benefits of proactive maintenance. A service and maintenance contract is a cost-effective way of ensuring your lift's operation and safety – helping you demonstrate your compliance to LOLER and your duty of care.
Practical and independent service providers
As an independent family business, Stannah has been manufacturing, installing and servicing lifts for over 150 years. Our breadth of product experience on everything from dumbwaiters to passenger lifts means we can provide a service contract for any existing lift, regardless of its make or model.
With 11 service branches covering the whole of the UK, offering all types of repair services and maintenance contracts which include regular maintenance visits, complete condition reports and can also include personnel to carry out all tests and examinations.
We are always true to our word, so we take time to consider your circumstances, recommending the product or service that suits you best, to keep your business moving.
With nearly 50,000 installations across the UK and over 92,000 units in our service portfolio, we offer a wide range of lift solutions and services to move people and goods. Take a look at our product range or simply get in touch.
Contact Us