Choose your area of interest: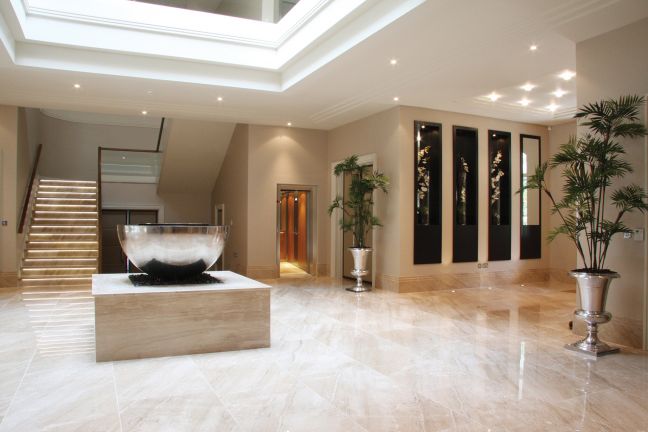 The Rising Trend of Lifts for Houses
We all love a little luxury in our house and the latest comforts and electronic gadgets to help us in our busy lives; so it's no surprise that the trend for building high specification luxury homes sees developers and owners alike including the convenience of a home lift.
It's the ultimate statement, a lifestyle choice and a useful addition to high-end housing. Plus with people increasing looking for their 'forever home' it ensures the house is future-proofed to cover every stage of life. Many domestic lifts are, no doubt, luxury amenities that perfectly suit luxury homes with their high quality and high-end finishes. This luxury not only boosts the price of a home but also makes it more attractive, improving the interior design by creating a focal point that is both one-of-a-kind and practical at the same time.
The trend of developers adding residential lifts for homes
Increasingly people are now tempted by grand interior designs when it comes to buying a new house with some 257,000 homes in the UK are now described as having a 'high spec interior' according to research by Aviva. For developers looking to differentiate and add value a home with a lift really does stand out from the crowd, propelling a property into a highly desirable 'must have' category. For new and refurbished properties, Developers and Architects for private housing developments are ensuring the home is future-proofed and the added value of the lift helps to assist in the sale of the property and it is certainly a market we've seen strong growth in.
The trend for home-owners to future-proof with a home lift
Lifts also provide a fantastic practical purpose that aids accessibility and mobility in one's home. For many people, continuing to live in the same home they've lived for many years as they age is extremely important, or the ease of moving groceries between floors, or alternatively ensuring your new custom built home is future-proofed. A lift can allow them to do just that, but without the effort and the risk of injuries and accidents, and where often the cost of a lift is less than the cost of moving house.
A resurgence of the dumbwaiter
But it's not just people-moving lifts that have a role in domestic living - as the trend for new townhouses with several floors continue, small house lifts, also known as service lifts (or dumb waiters), are having a resurgence in popularity due to their small size and ease of installation.
---
The different types of lifts for houses
Properties come in all shapes and sizes - and so do domestic lifts. In a new dwelling, a lift can be part of an architect's plans and can fit seamlessly as part of the whole project. In an existing home, there is a need to place the lift around the current house layout. There are various types of lifts which can be separated into these categories:
| | | |
| --- | --- | --- |
| Types | Description | |
| | A typical passenger lift with sliding automatic doors with headroom and pit requirements. | Large existing /refurbished homes over two or more floors and newly custom built large homes |
| | Machinery directive lifts allowing four/five people to travel between floors with a choice of door options | Existing/refurbished large to medium sized properties or new build developments |
| | These lifts allow up to two people to travel between ground and first floor, | Existing smaller houses where space is limited and travel between ground and first is only required |
| | A dumbwaiter that enables food, groceries and other goods to be transported between floors. | New and existing houses with three or more floors, often where the kitchen and garage and/or dining area are on different levels |
When deciding between the categories you need to decide whether the lift will take people or goods and how many floors the lift will travel, what space you have the fit a lift in, as this all helps you to narrow down your search. Whatever your requirement, Stannah can supply all these product types.

---
What to consider when choosing a lift
There are a few things to consider before a lift is installed:
For new developments, as often there are multiple plots speak to the lift company to decide the type of products your likely to want within your development.

For an existing home, get a survey, or discuss with your chosen lift supplier, to establish which product is most suitable.

Choosing the style of the lift, what finishes are required? From glass shafts, custom walls, an array of door options to bespoke flooring, a lift is a sleek and stylish addition – not to mention a life-long practical choice.

Once the type of lift and the finishes are decided, the

lift installations will likely require building work, but this varies depending on the type of lift.
Whatever the chosen lift, within just a few days the lift is installed and ready for use. The possibilities of home lifts are endless, whether a service lift from garage to kitchen to dining room or lift to take home owners, family and guests around a home. It simply comes down to the space available and what you need to move.
---
Looking to incorporate a lift into your project?
To enable easy specification and see if a lift can fit in your project why not visit our technical area, where there's a wealth of product information, specifications, CAD blocks and more.
Or why not take a look at our Imperial Green case study, where Stannah supplied supplied and installed (and will maintain) 38 lift products in Imperial Green, a high-specification development of 75, two-, three- and four-bedroom town houses and apartments in Hythe, a peaceful, coastal market town on the fringe of Romney Marsh.
---
Summary
Here at Stannah, we are increasingly see luxury home developers add a lift as part of their high end specification and an equal growth in domestic enquiries, from high-end home owners looking for a luxury statement and developers looking for that 'high spec' finish to enable them to command higher sale prices and improve sale-ability.
Our home lifts are helping thousands of home owners everyday, from the dumbwaiter making light work of groceries to the lift enabling easy travel between floors. A lifestyle choice, these domestic lifts future-proof any home with the reassurance of local service, nationwide. Why not find out more about the work we do within the housing sector?
Or alternatively why not contact us to discuss your requirements – we know we can help.
Stannah offer a wide range of lift solutions to move people and goods. With nearly 50,000 installations across the UK and over 90,000 units on our service portfolio, we know we can help.
Know someone else who might enjoy this article? Share it!