Reducing manual handling risk in the catering industry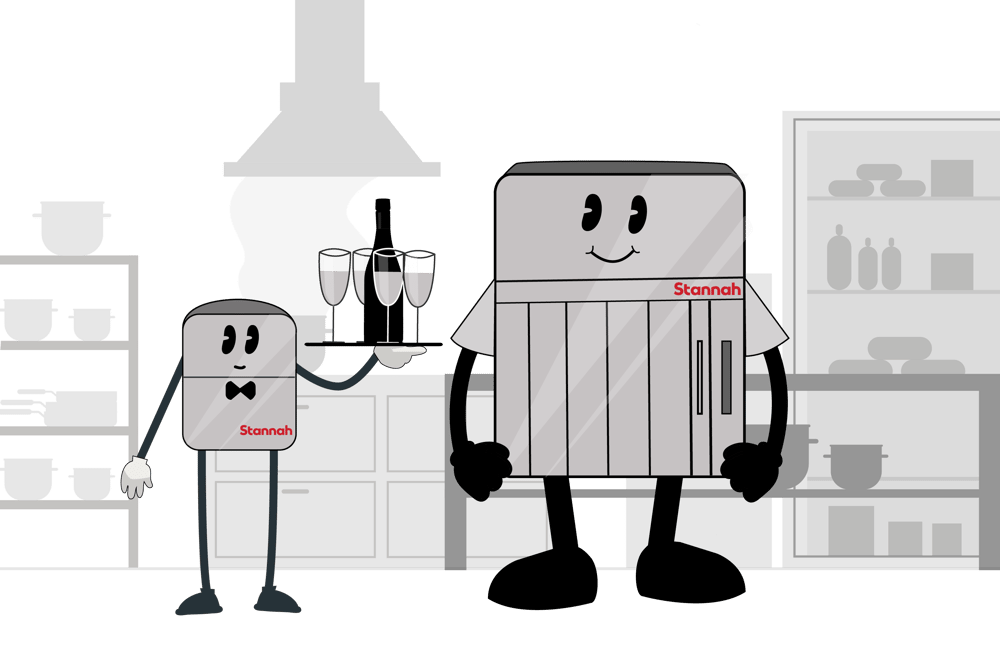 The hospitality business is being forced to work even harder due to rising energy costs and the need to pay more to recruit personnel. We outline how a service lift can help with food and drink manual handling.
Investment in a service lift for the safe and proper handling of items allows businesses to run more efficiently with fewer employees and improves everyone's safety and well-being at work during one of the most difficult periods for the sector.
The investment is worth considering for the reasons listed below.
---
Reduce the risk of personal injury
Pushing, pulling, carrying, and lifting goods can result in falls, bumps, and injuries. Over 30% of food and drink industry injuries reported to HSE are manual handling injuries, such as back injuries.
The last thing the industry needs is a member of staff to strain their back or pull a muscle from carrying casks kegs and crates, or fall when carrying food or handling drinks up a couple of flights of stairs. Besides days off, additional paperwork, sick pay, and recruitment costs may be incurred.

Examples of food and drink manual handling are:
stacking/unstacking containers (such as boxes, crates and sacks)

pushing wheeled racks (such as oven racks and trolleys of produce)

handling drinks containers (such as the delivery of casks, kegs and crates)

carrying food and drink to tables and serving areas
A service lift is ideal for discreetly moving food and drink between floors, resulting in less backbreaking work that could potentially cause personal injury. With larger trolleylifts and goods lifts moving larger floor items. In fact, to reduce manual handling in catering, many restaurants and hotels wouldn't be without these products.
You can read more about how to assess your workplace and see how helpful a lift could be in our Manual handling downloadable guide.
Save time
When waiting for staff, don't have to spend time going up and down stairs, taking items from a cellar kitchen to customers in the bar area on the second floor; customer service is more efficient. And while service lifts reduce personal injury, shaving just minutes off a task repeated several times daily makes a considerable difference to staffing levels and associated costs.
Quick and economical installation
Microlifts or food lifts cost less and require a smaller footprint than their alternatives. A typical commercial dumbwaiter cost starts from £7000, and a two-floor lift takes just one to two days to install. However, this varies depending on travel, configuration, number of floors and options. It's also important to consider any building work required and how that will add to project costs.

---
Why choose Stannah
When choosing your food lift supplier but unsure which one, it pays to talk to a company with a time-served, established industry presence, such as Stannah. We have supplied and installed over 22,000 microlifts, supported by regular service visits from local expert engineers.
With over 50,000 installations across the UK and nearly 100,000 units in our service portfolio, we offer a wide range of lift solutions and services to move people and goods. Take a look at our product range or simply get in touch.
Contact Us