Everything you need to know about mezzanine goods lifts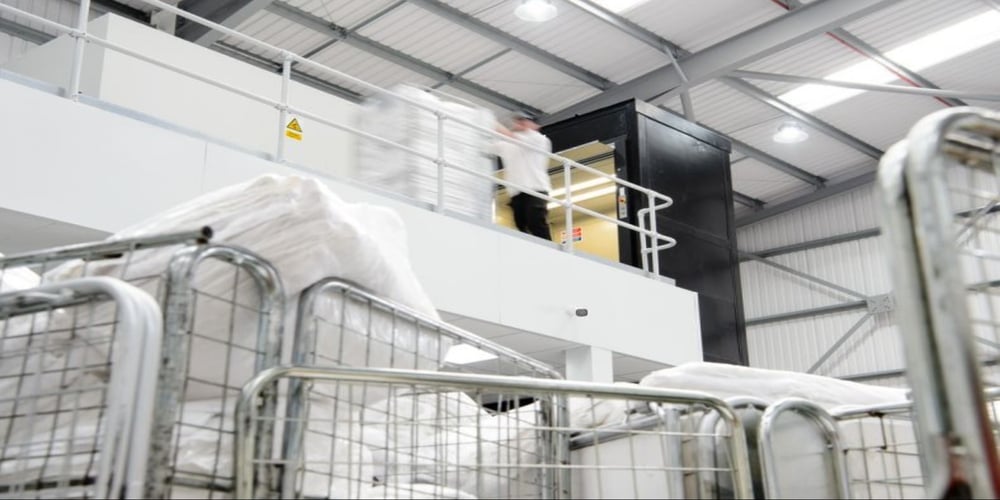 What are mezzanine goods lifts? Why choose one? Also known as warehouse goods lifts or pallet lifts, mezzanine goods lifts serve mezzanine floors—intermediate levels that range between secondary floors of a building.
Application
A mezzanine is an intermediate floor in a building which is partly open to the double-height floor below or does not extend over the whole floorspace of the building. Mezzanines may serve a wide variety of functions. Industrial mezzanines, such as those used in warehouses, are often used to gain valuable additional space for stock, expansion of processes etc.
To make full use of a mezzanine floor often lifts are attached to the side or through the mezzanine to enable easier access or materials handling.
Typically they are goods lifts for moving heavy, bulky stock in warehouses, factories and retail stores. They deliver dependable, cost-effective performance in various commercial environments, from rail stations, factories and warehouses to laundry facilities, stores and workshops.
Increasing efficiency and safety
Mezzanine lifting systems streamline access throughout premises. They help you meet all standards, regulations and directives, including the Health and Safety at Work etc. Act 1974 and Manual Handling Operations 1992.
This protects staff from the risks involved in the repetitive lifting of heavy, bulky, awkward loads. This keeps your operation running safely and efficiently by minimising employee downtime and the legal action that workplace injuries may incur.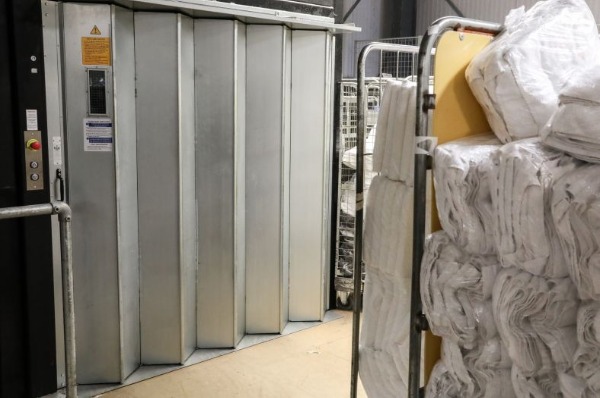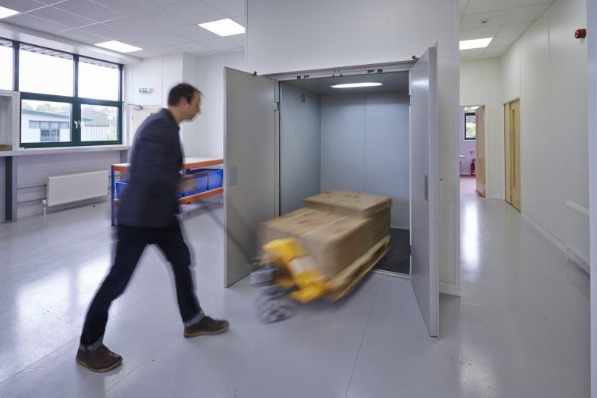 Types of lifts that can serve mezzanine floors
Mezzanine floor lifts come in different sizes and capacities, from smaller models to heavy-duty goods lifts and goods-attendant lifts. All are designed to move loads of different weights, shapes and sizes.
It's important to choose the right lift solution for the job. Stannah offers a range of lifts for mezzanine floors that are supplied in their own structures, so fixing to the building is minimal, and the lift is installed in just days.
Larger mezz lifts are available as either goods-only or goods attendant options. For in-car user safety, goods attendant lifts feature additional controls and emergency communication. Even a passenger or platform lift can act as a mezzanine lift, transporting people instead of goods to the upper floor.
If you need to move loads of 500 kg or less, then a smaller goods-only lift, such as a Trolley Service Lift, which offers floor-level loading or a Microlift for small waist-height loading, also serves mezzanine floors.
To put in a mezz lift, all you need is the space, a pit for floor-level serving, or a ramp and a three-phase power supply, plus there's a small amount of builders work. The lift installation engineers will do the rest and have your lift up and running in just days, with minimum disruption to the business.
The mezzanine goods lift prices vary greatly, starting from £7,000 for our dumbwaiters however prices vary greatly depending on the model and key requirements such as size and landing configuration, as well as your preferred customisation and finishing options.
The choices are endless, so if you want to unleash the full potential of your mezz floor by enabling easy movement and handling solutions, then the simplest option is to arrange a site visit by a reputable lift provider to find out how much your mezzanine goods lift will cost.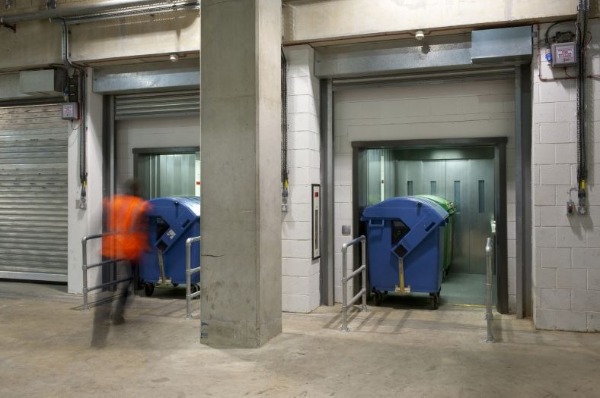 Why choose Stannah?
Because we manufacture, supply, install and maintain a comprehensive range of goods lifts for the UK. Versatile, robust, quick and simple to install, our Microlifts entered the market in 1973 and our goods lifts in 1998. That's a track record you can count on, supported by our 24/7, year-round maintenance service, courtesy of our local Stannah service branches.
Want to know more about installing a lift to serve your mezzanine floor? Contact us! We can arrange a free site assessment visit.
With over 50,000 installations across the UK and nearly 100,000 units in our service portfolio, we offer a wide range of lift solutions and services to move people and goods. Take a look at our product range or simply get in touch.
Contact Us