Types of equipment to move heavy objects up stairs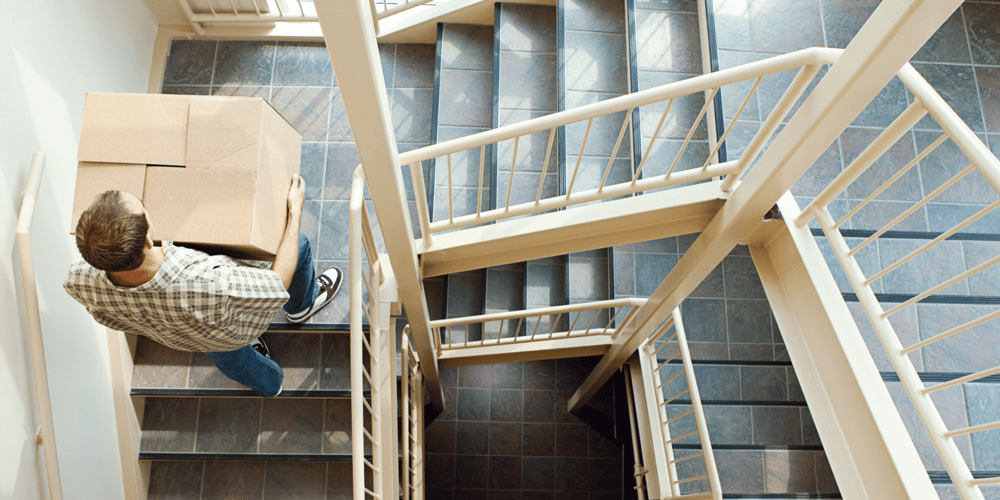 If you are moving heavy items or bulky objects on a set of stairs, then there's a range of lifting equipment to make the job easier. Having access to the right lifting equipment benefits productivity and improves safety in any manufacturing, warehousing, or hospitality setting. Read on to see the choices.
Choice of equipment
If frequently moving objects between floors, in most cases, you'll need to make use of mechanical lifting equipment to reduce manual handling risks. There are two types of equipment you can use to help eliminate movements and issues that can lead to injuries when pulling a load upstairs - namely, a service lift or a stair-climbing sack truck.
Service lifts & floor-level goods lifts
Service lifts come in all shapes and sizes, from a small dumbwaiter with a load capacity starting from 50kg to quickly carry waist-height items to another level to larger floor-level service lifts for moving trolleys and roll cages.
Service lifts are popular, especially where high-level use is the norm. They can move anything from a few bottles of wine to a beer barrel. They are a less expensive option compared to larger goods-only lifts, quick to install and with routine maintenance, and have a long lifespan.
By choosing this option, you are completely removing the need to carry heavy objects upstairs.
Stair climber sack trucks
A stair-climbing sack truck help, as the name suggests, to walk loads upstairs. Using 3-wheels arranged in a triangular pattern on each side enables a user to effectively pull the load up or down each step. There's a huge range of stair climber sack trucks, some with extra features such as electric motors to make pulling and pushing easier or folding so it can be neatly stored away.
Here's a simple comparison between the two choices of equipment: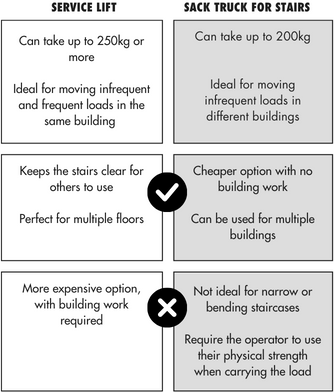 Although both can help to remove the difficulty of transporting heavy loads up flights of stairs, a lift is always the safest option for vertically transporting loads.

Whatever you choose, make it safe

Manual handling needs to be planned carefully, or you could damage the item you're moving, and poor handling can cause anything from a minor accident to a more serious injury.
Following the basic principles with the correct technique and posture will protect your workforce when moving heavy objects up and down a flight of stairs and help prevent injury. You'll find more guidance in our downloadable guide.
But remember, knowledge alone can't overcome a lack of lifting equipment, poorly designed tasks, unsuitable loads or an unsuitable working environment.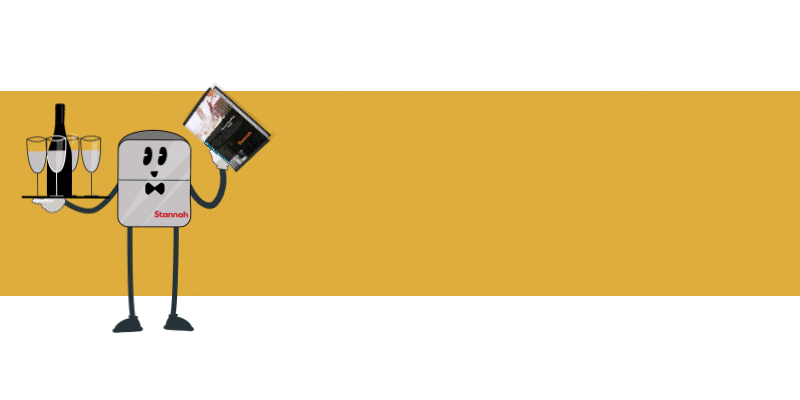 Want to make it easier to move objects in your building?
When assessing which material handling systems best fits your needs, you must consider your building layout and the type of goods/loads/materials you need to transfer around. No company can offer all the above solutions and products. Depending on the needs and requirements of your business, you have a variety of manufacturers to choose from.
When it comes to service and goods lifts and heavy-duty lifts, you know you can rely on a lift designed and manufactured by Stannah. With over 150 years in installing and servicing a range of lifts, we can help.

Still unsure? Then simply click here to download your FREE guide to service and goods lifts.
With over 50,000 installations across the UK and nearly 100,000 units in our service portfolio, we offer a wide range of lift solutions and services to move people and goods. Take a look at our product range or simply get in touch.
Contact Us