6 questions to help choose your lift servicing company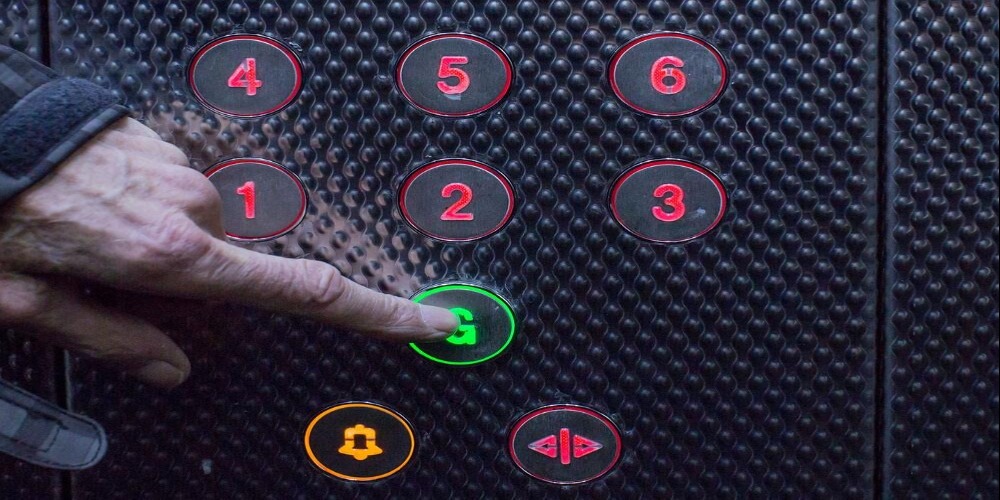 Not all maintenance providers are the same. So we've compiled 6 questions to ask when deciding between them. And why it pays to do your homework…
When choosing the right company for your lift maintenance service consider your business' requirements. Often, the lift maintenance contracts companies provide are similar, however, you need to consider your specific needs. For example, residential buildings operate and have different needs from commercial buildings.
Lift maintenance is a vital part of the safe operation of any building, keeping it regularly and professionally maintained and serviced. These questions will help you decide which company is right for you...
1. What type of maintenance do they provide?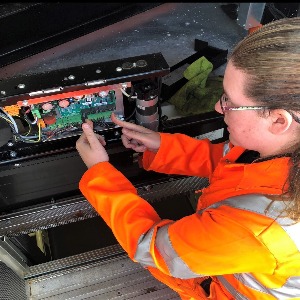 Traditional maintenance increases the lifespan of the units serviced and reduces the frequency of call-outs from lift breakdowns and it helps prevent your lift's downtime.
During a traditional maintenance visit, the service engineer will take the time to fully inspect, test, service, lubricate and if needed to make any appropriate adjustments to ensure optimum performance.
Modern maintenance visits cover visual checks of the lift's operation. Relying on the lift owner to spot any problems. Our preference is for traditional maintenance, by doing so, our engineers get to know your lift and are able to identify any problems before they become one. Saving you money in the long run.
2. How long has the company been established? Are the service engineers well trained and directly employed?
Both the number of directly employed service engineers and the length of time a company has been in business, reveals a lot about the expertise and quality a lift company can offer. Looking at case studies or client testimonials can help inform your decision.
3. Do they have experience of working across a range of lift products?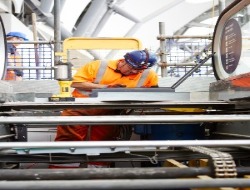 A competent lift provider has experience and expertise on repair and maintaining different types of lifts, control systems and other applications.
Engineers should be multi-skilled and able to work on a variety of systems. From servicing a single lift or a mix of passenger and platform lifts, dumbwaiters and goods lifts, to escalators and moving walkways; an experienced lift provider is able to manage your portfolio, regardless of its size, the make or model of your lifting equipment.

Experienced engineers can understand the complexities linked with the elevator's electrical and mechanical design, meaning they are able to determine faster any lift issue making a quick diagnosis, hence a quicker maintenance or repair visit.
Trusting your lift portfolio to a new partner means you need to know what you're letting yourself in for. You can consult an unbiased lift consultant who can point you in the right direction for a company for your needs, or ask for references.
4. Are they local? And what is their response time?
The location of the service branch and its engineers is essential. A service engineer should be able to reach you quickly in case of an emergency call.
A company based locally to your business, enables them to better understand the area. Your service provider should be able to replace engineers when one is unavailable, or on vacation, without causing disruption for you.
5.

Do they provide new lifts, refurbishment and modernisation services?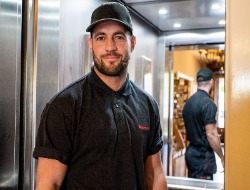 The age and condition of your current lift can determine the number of required visits. As your lifting equipment ages, it requires more attention.
You need a service provider to point out any issues that your equipment has or is likely to have due to age and use, suggesting any necessary refurbishment or modernisation services that will help prolong your lift's life.
But you also need unbiased advice on when it's time for a new lift.
6.
What's included in the lift maintenance contract cost?
Don't just compare the costs. Often there are additional lift service contract options that will add up to the final price, but save you time and money in the long run:
Does your lift need 24hr support?

A service contract which offers continuous 24/7 services is the perfect choice for a hospital, airport, housing or retail environment; but possibly overkill for a commercial building with normal business hours.

Are the cost of lift repairs included? When do billable hours start? And what about replacement parts?

How quickly can they obtain lift parts from the original manufacturer? Do they use proprietary parts or keep stock of components? Are they able to secure bulk items, and therefore able to pass on the quantity saving to you in your repair bill?
On the surface, a cheap contract cost may mean larger repair charges throughout the lifetime of the lift - so it pays to check upfront. Sometimes spending more on a contract can cost you less over time. Always discuss your business specific requirements before entering into a service contract.
Checked all of this?
Then you can be confident you can rest assured that you have made the right choice. Whether it's for the safe operation of a single lift to managing a large portfolio across multiple sites, the chosen lift company has to have the experience and expertise to assist.
Hopefully in the process, you've considered Stannah. We have over 150 years of experience, from dumbwaiters, passengers and platform lifts to escalators and moving walkways, and everything in between, so our experienced engineers can solve any issues.
Plus with 11 local service branches across the UK, we not only support your local community, but we also are a part of it.
Still unsure? No problem! Get in touch to speak to one of our lift experts or click here to download your FREE guide to lift servicing and maintenance.
With over 50,000 installations across the UK and nearly 100,000 units in our service portfolio, we offer a wide range of lift solutions and services to move people and goods. Take a look at our product range or simply get in touch.
Contact Us