Lift inspections: Looking after your lift to save time, money & hassle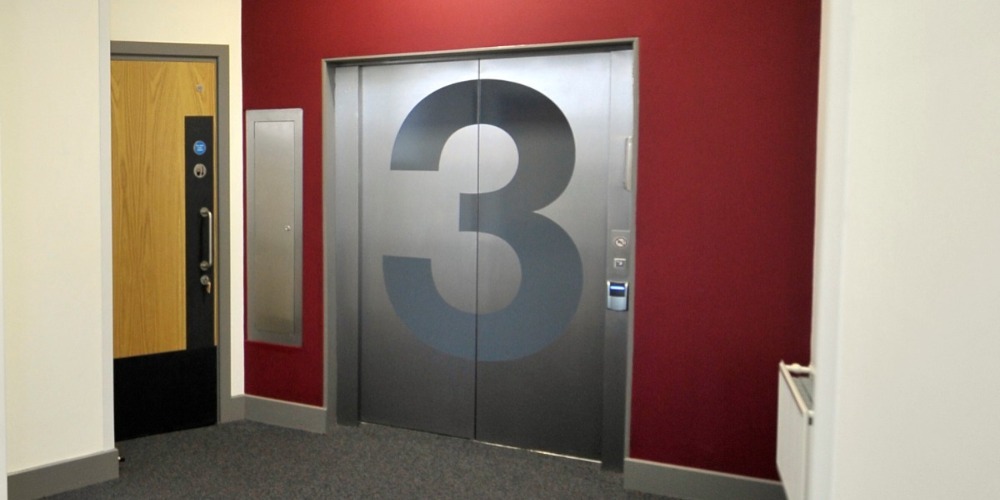 It pays to be a responsible lift owner—to ensure that your lifts and lifting equipment are maintained to the highest standards.
Why? Because keeping your lift fit for purpose—safe to use, operating well, looking good and living a long life—will protect your building, business, bank balance, brand and reputation.
Here's 3 key steps to stay on top of the health & safety responsibilities for your lift/s.


1. In-house lift inspections
Don't wait until something goes wrong. Outside of contractual maintenance visits by your lift service provider, check your lift on a regular basis. Your own lift inspections can quite easily be completed in-house by a trained employee or why not use our simple questions below to get started.
A simple run-through doesn't take long and covers visual and operational checks such as alarm/communication systems, flush floor levelling, efficient travel and, importantly, appearance—how does a shabby lift serve you well?
Six simple lift inspection questions you can ask yourself:
Is your lift making strange noises or not giving you the usual smooth ride?
Are all the buttons on the control panel responding as they should and quickly - from call landing to alarms?
Does the door function work properly - can't be opened from the landing side, detects obstructions when closing?
Is there any visible damage to report - from dents to defacing or broken handrails?
Are all the lights in working order, those in the ceiling and control panels both inside and out?
Is access to the lift clear and unobstructed on all floors including the motor room?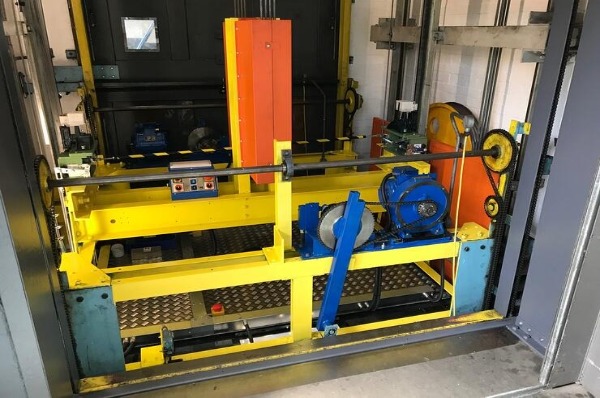 By being a hands-on lift owner checking your own lifts regularly, you can detect problems early—and call in a lift engineer to fix them before they become more troublesome and possibly more expensive to rectify.
Your own inspection and understanding of your lift/lifts will go a long way in informing a robust planned maintenance schedule and a reduction in defects to address from your legally required lift examinations. You'll also be confident in your own compliance as a lift owner.
2. Health checks - by a Lift Service Provider
As a responsible lift owner you will also need to have a maintenance contract in place with a reliable, established lift services provider, such as Stannah Lift Services.
Regular lift servicing is all about preventive maintenance. How often your lift/s need a service depends on the type of lift you own, how many floors it serves and what type of job it does - yet it's all about keeping your lift running reliably, avoiding costly breakdowns and ensuring risks are avoided.
A service visit is a deeper, more comprehensive version of your own lift health checks. The engineer will evaluate your lift's safety features, check the shaft/structure and motor room and ensure that all components are cleaned, lubricated and tested.
Most service lift providers will provide you with a report of all the Lift servicing details and recommendations made for repair or improvements that are not covered contractually following any site visit. It is wise to follow any advice given, as well as to keep a copy of the report for your records, retaining any documentation for future reference.
3. Total compliance examinations - by a Lift Inspector
This is your heavyweight protection. As a lift owner it is your legal responsibility to ensure the compliance of all your lifting equipment and that thorough examination and testing is completed to standard.
The main standards in operation to be aware of are the Lifting Operations and Lifting Equipment Regulations 1998 (LOLER), the Health and Safety at Work Act 1974 (HASAWA or HSWA), Provision and Use of Work Equipment Regulations (PUWER) and the Equality Act 2010.
Regulation 9 of the LOLER legal requirement stipulates that thorough examination and lift testing inspection must be carried out by a 'competent person', an independent body who is impartial and possesses the necessary technical competency.
Your thorough examination reports will consist of immediate defects that are mandatory to address, other recommendations that are advisable to address and potentially some additional tests that need to be carried out by specialists. You will link back in with your lift services provider to support you with carrying all these actions out.
Why choose Stannah?
Our trained, experienced engineers are fully competent to keep your lifting equipment running safely and efficiently, wherever you are in the UK. This covers your passenger lifts, goods lifts, service lifts, escalators and moving walkways.
From thorough examination and regular lift safety inspections to maintenance visits, repair, refurbishment and modernisation, our UK-wide network of lift service branches provides all-day, year-round cover (no matter what make or model). Take a look at our range of services or simply get in touch.
With nearly 50,000 installations across the UK and over 92,000 units in our service portfolio, we offer a wide range of lift solutions and services to move people and goods. Take a look at our product range or simply get in touch.
Contact Us