Choose your area of interest: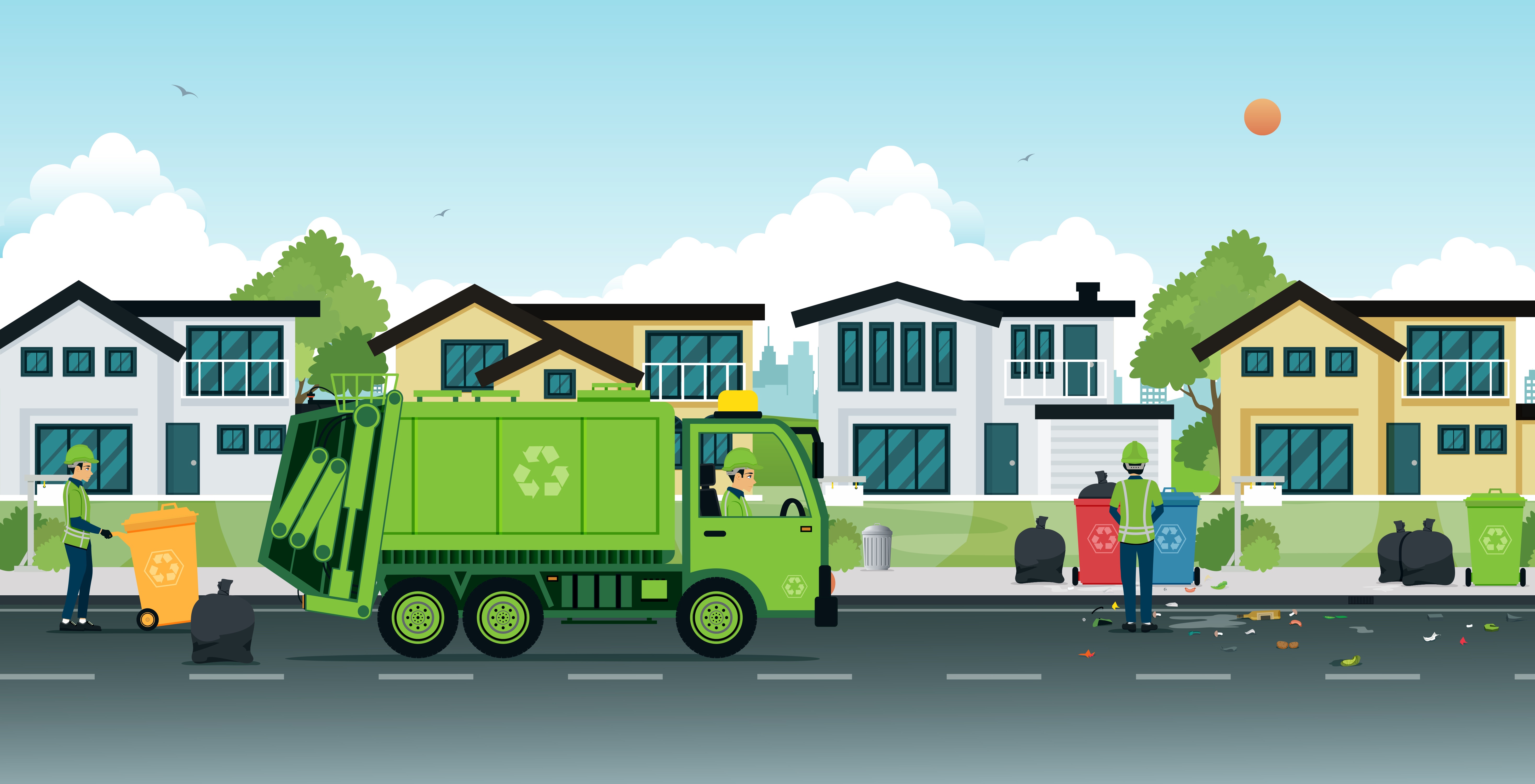 Goods Lifts for Waste Management & Bike Transportation
There is an increasing trend of goods lifts being used to aid underground storage of bikes/bins in commercial and residential projects. In this short blog post we outline the considerations for these type of applications and the most suitable lifts to choose from.
Goods lifts are fast becoming a popular choice for Architects when planning movements within buildings and external areas, helping to enable underground bin stores in both commercial and residential projects and bike stores in residential developments.
The benefits of a bin/bike lift
For any lift the benefits are obvious - the lift platform can be virtually the same size as the load and in some applications an attendant can also travel in the lift. Placing bike or bin storage underground helps with security and/or hiding unsightly yet necessary bins from view, offering immediate improvement in the visual environment and an increase in usable ground level space. Some less obvious but equally important benefits of underground bins are the measurable reduction in littering and vandalism and less foul odour due to cool year-round subterranean temperatures.
All manner of goods can be transported between levels easily, safely and effortlessly – wheelie bins, 360-litre bins, Eurobins, bikes (and bike owner) can be transported vertically.
Steps and stairways need not be a problem, a split-level lift can eliminate any ramp and the large amounts of space they require, also avoiding any dangers of the bin or bike moving on it's own.
In built-up areas and conurbations where space is at a premium, it makes sense to place bike storage areas and combined refuse areas underground. Various sizes of bin lifts or bike lifts are available with the most popular intended to accommodate two or three residential wheelie bins and larger units being designed for apartment buildings and commercial use.
Lift considerations in such applications
Most councils provide guidelines on waste management and the requirements for collection. Specifiers should ensure that businesses and waste contractors are able to meet these requirements through the design of waste storage and collection facilities for any new developments, including storage space within the business premises. Whilst not all Local Council guidelines state the requirements for a lift in their waste management plans, some do outline the following reccommendations for larger commercial and residential applications:
The goods lift must be large enough to accommodate a person as well as at least one waste container

In large schemes, more than one waste container will need to be accommodated
The lift doors and adjacent lobby or corridor must be sized so that waste containers can be easily manoeuvred

Where lifts are provided for the use of cyclists these should be sufficiently large to accommodate their cycles i.e. at least 2m deep and preferably 2m wide with an overall door aperture of 1.2m
Lift specification for waste management
Here at Stannah we would always recommend adding the following to any bin hoist or bike lift specification:
Bump rails - as they provide in crucial in car protection

Stainless steel finish - typically in linen or elephant hide - providing a tough and resilient wipe clean finish

Additional communication and safety devices if an attendent is travelling in the lift
Our Goodsmaster Plus (which can take up to two lift attendants) and Goodsmaster range (goods-only lifts) are the most popular in waste management due to their size and capacity options. Whilst most regulations recommend an accompanied goods lift, it may be the preferred option to send the large waste bins unaccompanied, as there may be limited space within the car for attendants. finally our Levelmaster can provide a tailored solution for shorter travel requirements.
For bike lifts, where the owner accompanies the bike, we would recommended our bespoke Goodsmaster HD range or a passenger lift also suitable for goods. Sometimes a separate goods lift for larger waste management rather than sharing passenger/goods lift, is required. This could be because the bins may require a larger capacity, or that it is hygienically better to do so.
If you are interested in a goods lift for waste management and/or bike transportation, take a look at our product range:
Still unsure? No problem! Get in touch to speak to one of our lift experts.
---
Stannah offer a wide range of lift solutions to move people and goods. With nearly 50,000 installations across the UK and over 90,000 units on our service portfolio, we know we can help.
Know someone else who might enjoy this article? Share it!