The importance of lift servicing for lift owners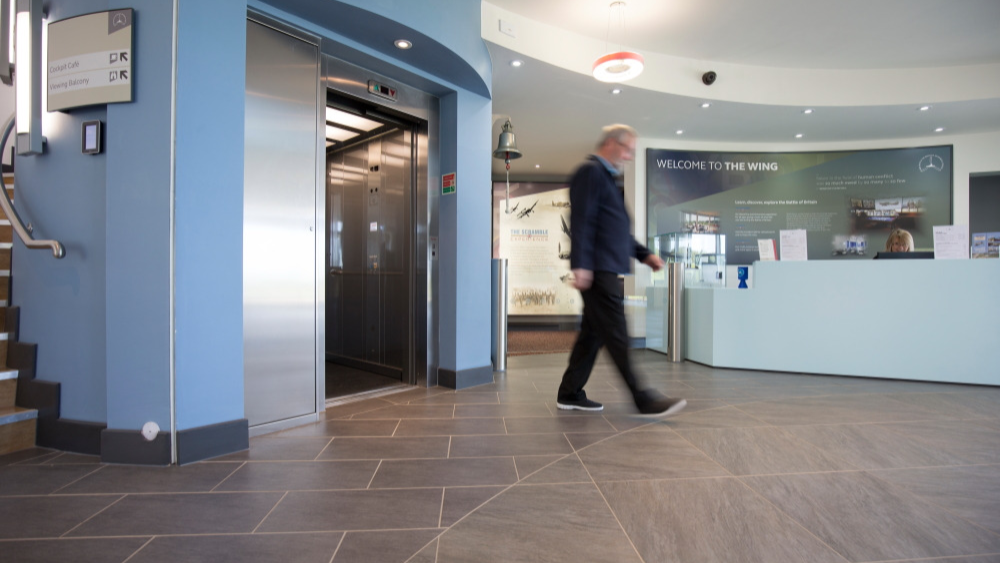 Being a responsible lift owner or building manager, you have a duty to ensure that your lift is safe to use. With this in mind, it's critical that lift servicing is carried out regularly. How often lifts should be inspected or serviced depends on the type, usage frequency and the number of floors. A lift, throughout its life, should require regular lift servicing, routine lift inspections (statutory or otherwise) and a programme of planned preventative maintenance in place.
How often should a lift be serviced?
While current UK law requires a lift service or maintenance visit at least every 6 months if the installation is carrying passengers and once every 12 months if the lift is used only for goods, these are minimum requirements and should be viewed as such. Low usage passenger carrying lifts may only require two services a year to fulfil legal requirements. In contrast, high-frequency use installations in larger and more frequented premises may need more regular servicing to prevent costly breakdowns and possible interruptions to service.
As lifts contain mechanical components, they are prone to wear and tear. In addition, electronic systems may need to be re-programmed, and safety systems should be regularly checked. Sometimes additional preventative maintenance may be prudent and necessary to achieve optimum performance and minimise the risk of downtime.
What is lift servicing?
Lift servicing is where an engineer undertakes a planned preventative maintenance programme as agreed with you; doing so helps to prevent costly breakdowns through regular checks and replacement of worn parts to keep your lift performing at maximum efficiency. Most independent lift companies, like Stannah, are trained to maintain and service all types, makes and models of lifts.
What type of checks are involved?
The regular checks include detailed inspections of the interior and exterior of the lift car, as well as checks in the machine room or control panel, the pit, and the lift shaft. Depending on the service interval, a standard service visit from a reputable provider could include some of the following checks:
Landing and car doors and their interlock
Shaft structure
Main drive system components
Signs, locks and keys
Suspension ropes and chains
Overload detection devices
Electrical devices (including earthing, earth bonding, safety devices, selection of fuses, etc.)
Braking systems (including buffers and overspeed devices)
Alarms and communication equipment
Lubrication and smooth functioning
Emergency backup and communication system
This list is not exhaustive. Hydraulic installations and traction systems may require further system tests.

What does a service visit involve?
During a service visit, an engineer will check the safety features of the lift, as well as clean, lubricate and adjust all components for optimum performance. A Stannah engineer would then complete a service screen on his laptop, stating the work carried out and detailing any comments, such as suggested repairs or works of improvement not covered by the contract. A report should be issued after each engineer visit as a maintenance record.
What legislation do I need to comply with?
Insurers will typically require copies of documentation and service history, plus compliance with the following current legislation;
Will my lift be out of action while an inspection or service is taking place?
Yes. The engineer will need to check many items within the shaft/structure and motor room, so the lift will be 'out of service' while the engineer is on-site.
With over 50,000 installations across the UK and nearly 100,000 units in our service portfolio, we offer a wide range of lift solutions and services to move people and goods. Take a look at our product range or simply get in touch.
Contact Us