Ensuring Platform Lift Landing Safety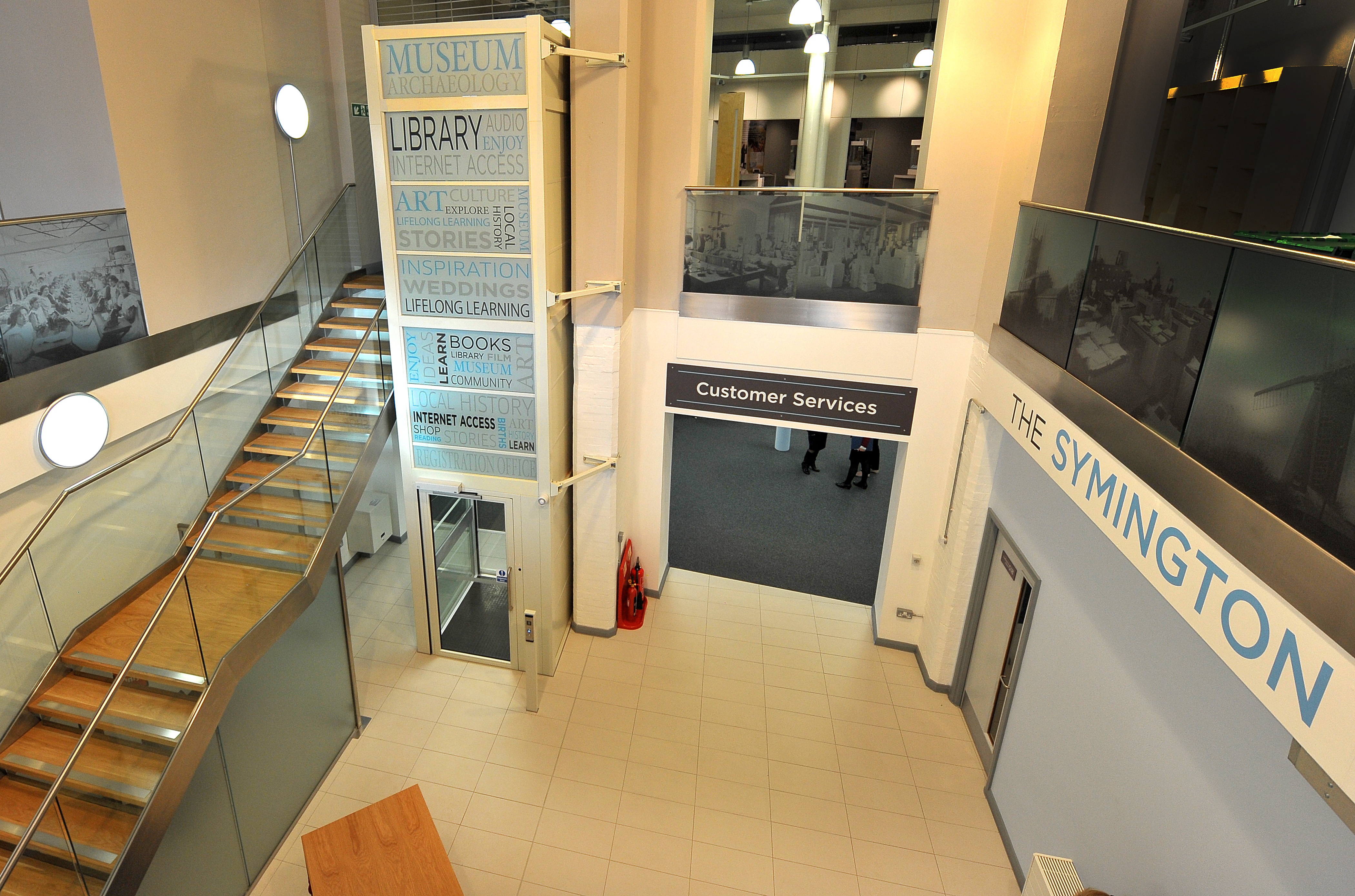 At Stannah we believe in keeping our customers, other lift owners and operators advised of issues that may affect lift safety and the passengers that use them. Below is information regarding the risk of falls from height to employees/workers and members of the public.
Platform lift landing doors & safety
One very important safety feature of lift design is the interlocking of landing doors or gates designed to prevent doors from opening when the lifting platform/lift car is not at the correct position at a landing. In exceptional circumstances these safety devices can be overridden by using a key, typically used to release trapped passengers or for lift servicing.
Persons intending to make use of a lift expect that when a landing door or gate is opened the lift car or platform will be stationary with its floor level with the landing. Opening the doors when the platform / car is not at the landing presents a significant risk of falling from height.
An emergency release key for unlocking the landing doors in a rescue situation will normally be part of the supplied equipment on a modern lift. Older equipment, where the landing doors may be unlocked without a special tool, are particularly susceptible to misuse and vandalism so consideration should be given to upgrading the release to a modern type.
Misuse of platform lift landing doors
We are aware of a number of accidents where misuse of platform lift landing doors has resulted in the door opening when the platform lift is not level and persons falling down the lift shaft.
You may have seen some of these accidents reported in the press. These unfortunate accidents are either through the unsafe use of landing door emergency release keys to override safety features, vandalism or deliberate interference with landing door locks e.g. using a screwdriver. This issue is common across all manufacturers and types of platform lifts.
The resulting injuries have been serious. In one instance the accident was fatal. In some cases the lift owners have been prosecuted and fined heavily.
As a platform lift owner you have a duty of care to ensure you lift is safe to use by others. The good news is there are checks you can put in place to reduce the risk to yourselves and others.
Platform lift landing door checks by lift owner
Owners and operators of vertical lifting platforms should:
Review maintenance and inspection procedures to ensure that emergency door release devices are not routinely operated during non-emergency situations.
Keep the door unlocking key in a safe and secure place (e.g. a safe)
Ensure safe working procedures and arrangements are in place, setting out what to do in the event of an emergency or failure. For example, how to deal with trapped people and the arrangements for repairing faults.
Introduce simple tests into daily checks for the lifts to confirm that:
- Landing doors cannot be opened when the platform is not at the same level and
- The platform cannot travel without the doors closed and locked
These checks should be carried out by a person who is competent to do so.
Further reading on the subject can be found on the HSE website:
OPSD1 – 2019 - Platform Lifts (vertical lifting platforms or lifts for people with impaired mobility). Risk of falls from height to employees/workers and members of the public.
OPSTD 2-2012 - Vertical lifting platforms or lifts for people with impaired mobility - potential falls from height risks to employees and members of the public from over-riding door locking safety devices
Platform lift landing door checks by lift service provider
All lifts and lifting platforms must be inspected, serviced and maintained by a lift maintenance provider. We will always advise of any issues with landing doors and on older platform lift models advise if additional safety features can be added. If you require support regarding your platform lift then we can help, simply contact your local service branch.
We've created a handy guide covering everything you need to know about lift ownership why not find out more here and download your FREE guide to lift servicing and maintenance.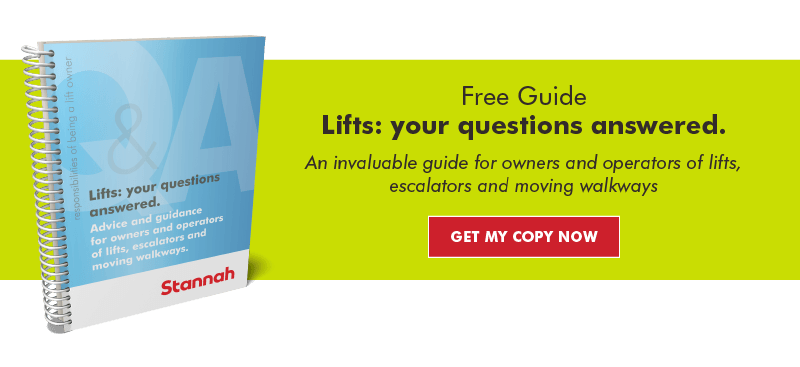 With nearly 50,000 installations across the UK and over 92,000 units in our service portfolio, we offer a wide range of lift solutions and services to move people and goods. Take a look at our product range or simply get in touch.
Contact Us