What Are the Main Types of Goods Lift?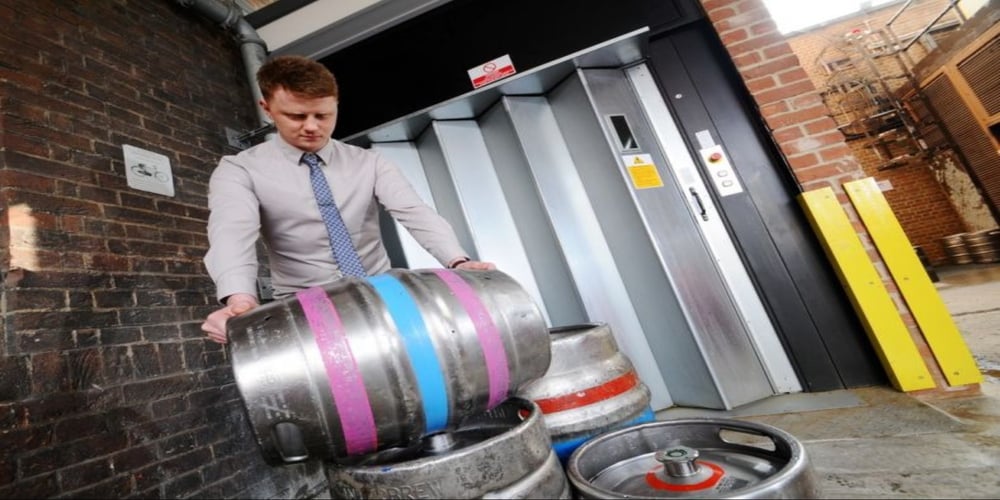 Goods lifts play a vital role in moving goods of every shape, size and weight—as they stand, on trolleys and pallets or in crates and roll cages between floors of up to 15 metres.
These kinds of lifts are good to go in a variety of low and medium height buildings, including warehouses, factories, leisure venues, retail and industrial premises.

Goods lifts are also found in some UK rail stations, including two 66-person/500kg goods lifts in the recent revamp of London Bridge Station…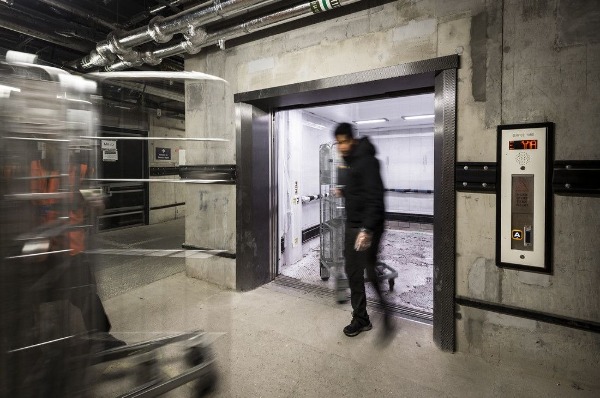 And they are also an increasingly popular choice as bike/bin lifts serving residential and city office complexes…
How many types of goods lifts are there?
There is a whole host of goods lifts designed to cater for every type and weight of load, from 250kg lightweight lifters to 3000kg heavyweight haulers—with bespoke options to cater for individual specifications.
So, it is essential that you get the right goods lift for the job - make sure you select a trusted, reputable supplier to guide you on your journey from lift selection to supply, installation, commissioning and maintenance.
Choosing the right goods lift
There is a comprehensive range of goods lifts to choose from.
All cost-effective and simple and safe to use, they are supplied in self-supporting steel structures. This means that they don't require purpose-built shafts, making them easy to install in just days, with the minimum of builder's work.
Here's a quick guide to the types of goods lifts available.
Dumbwaiters
These are small service lifts, also known as foodlifts, restaurant lifts and hotel lifts, microlifts are ideal for small, hand-loaded goods, from food and kitchenalia to books, documents and surgical implements.
Major players in the hospitality industry, dumbwaiters are on the rise in private homes, dental/doctor surgeries, libraries and even naval patrol boats—anywhere that requires swift, safe movement of smaller goods.
Available in 50—100kg capacities, they can also be tailored to your precise specification in capacity and finish.
Trolley service lifts
Small pallet/service lifts, or else known as roll cage lifts and small goods lifts, are ideal for the movement of goods up to 500kg between a maximum of six floors, including mezzanine levels.
Platform goods lifts
The Levelmaster is a perfect example of a modern scissor lift. It helps you to navigate loads up to 2000kg, safely, quickly and easily, between small changes in floor levels—no more risky back-breaking lifting, lugging and shunting.
Goods lifts for heavy loads
Making light work of moving heavy loads between two or more floors, goods only lifts come in a range of capacities up to 2000kg, with made-to-order models up to 3000kg available.
Easy and safe to use with simple call-and-send push-buttons, equipped with secondary interlocked gates behind the lift car door to protect the goods during transit.
Goods attendant lifts
Goods attendant lifts are ideal for space-compromised premises as they allow loads to be moved accompanied by staff. This is beneficial for venues where stairs are remotely located, saving time and energy better spent on core manual handling activities. Additional controls and an emergency facility make the lift safe for the attendant.
Long service assured
Rugged and reliable goods lifts are built to last. Here's a heavyweight still putting in the hours after 38 years service...Prehistoric Goods Lifts Discovered in Wiltshire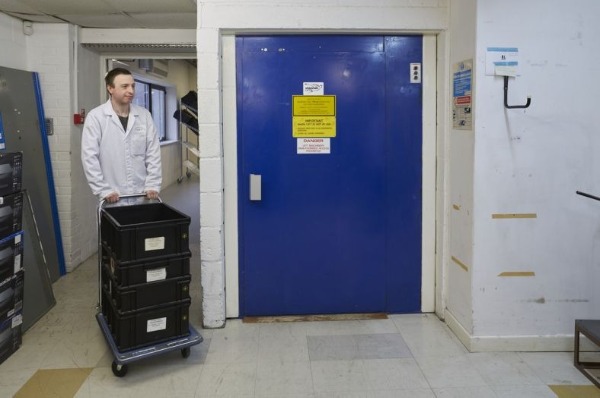 Safe to use
They also meet the requirements of every regulation, standard and directive, including the essential safety requirements (ESRs) of the Machinery Directive, Health and Safety at Work etc Act 1974 and Manual Handling Operations Regulations 1992. This protects your staff and lift service engineers from injury, and you, the premises operative/owner, from possible litigation.
Why choose Stannah?
When it comes to goods and service lifts, you know you can rely on Stannah. Because we have over 150 years' UK lift industry experience, working in partnership with our customers at every stage, from concept to completion.
Because we support every installation via a network of Stannah Lift Service branches based throughout the UK. That's a 24/7, 365/day response service to keep your lift working at peak performance for its entire lifetime.
Still unsure? No problem! Get in touch to speak to one of our lift experts
Further reading
With over 50,000 installations across the UK and nearly 100,000 units in our service portfolio, we offer a wide range of lift solutions and services to move people and goods. Take a look at our product range or simply get in touch.
Contact Us