Why it pays to upgrade your lift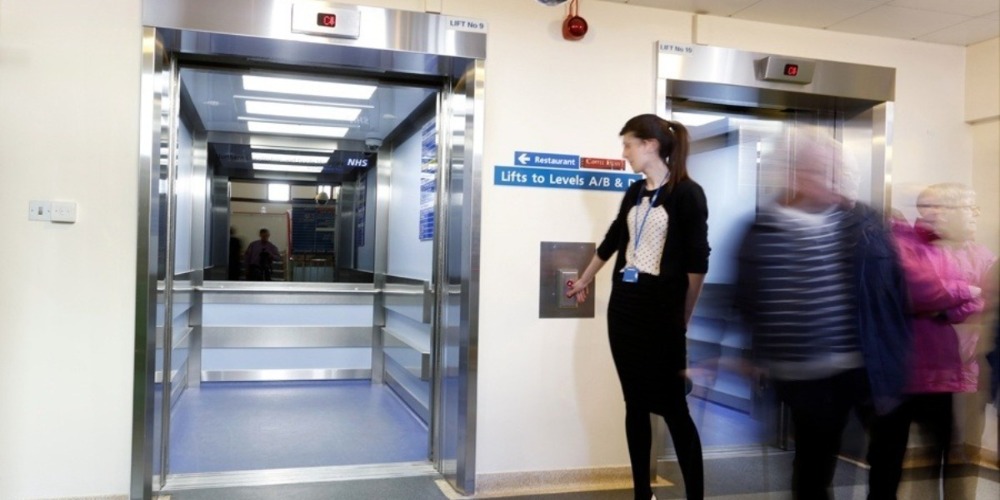 Because replacements aren't always the best solution... particularly if your existing lift occupies a challenging location, design and/or configuration — something that would demand a costly and time-consuming project.
Upgrade v. refurbishment—the difference
Refurbishment: When a lift or escalator is restored to an as-new state. Damaged, poorly functioning equipment/lift components are replaced with their equivalent. Yes, the lift performs better, minimising disruption to your business.
Upgrade: Much more than replacing like for like. In lift upgrading, the lift is fully modernised inside and out, in function and appearance. For example, the ride is improved, floor levelling optimised, and energy consumption reduced. Your lift operates to all safety standards and regulations.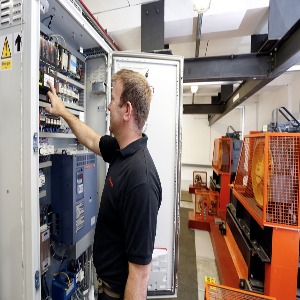 To keep your lift in prime condition, your lift supplier may recommend a lift upgrade. The benefits are many and include the following:
Extending your lift's real-time life and delaying the need for a full replacement

Bringing your lift more into line with current lift regulations/requirements such as the Lift Directive 2014/33/EC and BS EN 81-80. This makes your lift reliable to use for lift passengers and the service engineers responsible for taking care of your lift.

Meeting the health and safety requirement which is important for Government bodies such as the Housing Authority

Onboarding the latest technology improves performance and reliability

Reducing your energy costs and carbon footprint
How do I know if my lift needs an upgrade?
However rigorous you are with keeping your lift serviced and maintained, there comes a time when it demands closer attention. You will likely notice a gradual decline in performance as the lift ages.
Refurbishment covers like-for-like parts replacement. As your lift ages, replacement parts may not be available. This will lead to an electro-mechanical decline and an increase in lift failure and 'Out of Service' sessions—and the cost, risk, inconvenience and bad blood this generates. This tells you it's time for a lift upgrade.
Listen to your lift
Your lift's declining performance and the increasing expense, difficulty in sourcing and eventual obsolescence of parts will determine the need for modernisation.
1. More maintenance call-outs and breakdowns?
You'll pay more for repairs and to keep your lift up and running. You'll compromise your building and business function. You could lose business...
2. In need of a new look?
Daily wear and tear and years of service will leave your lift looking less than its best. A lift upgrade will include an aesthetic overhaul. This is a vital element in your building's refurbishment and will enhance its new design.
3. Compliant?
If it's been over 10 years since your lift was installed, it may not meet the required standards and regulations. This will compromise the safety of your lift users. Regular lift maintenance, refurbishment, upgrading and replacement are all part of a healthy, cost-efficient lift lifecycle.
4. Grumbling loudly? Going slow? Gobbling up energy?
Your lift is letting you know that it needs urgent and thorough attention—all signs that an upgrade is necessary.
What is a lift upgrade?
Modernisation offers a new-for-old capability, whether for a single element or a complete upgrade of lift components, features and finishes. It allows for the addition of cutting-edge lift features and ensures compliance with current legislation and standards.
A smooth-running lift optimises the user's experience of your building/business. A cosmetic makeover that transforms your lift's appearance will also enhance the feel-good factor: subtle messages but valuable ones regarding your building's function and reputation.
A lift upgrade will also make your lift more reliable, safer to use and cheaper to maintain.
Upgradeable features include:
Electrics: Updating an older lift's controller and electrical system will boost its efficiency, reliability, accessibility, safety and eco-efficiency.
Hoist/Motor: By renewing this hardworking unit, you optimise your lift's ride and safety.
Signalization: Clear, easy-to-use buttons make your lift safer and easier to use, improving accessibility and visual appearance of your lift and on landings.
Lift car: Even if your lift's mechanics are in good working order, a lift car interior upgrade will keep your lift looking its best and improve your passengers' user experience.
Car doors: Replacing your lift's worn, possibly noisy door operators with a new, automatic version maximises your lift's safety and smooth, silent performance.
Communication: An emergency communication system is essential in today's lifts. It allows passengers to make contact if the lift's operation is compromised in any way.
The Stannah upgrade experience
In close consultation with you, our expert engineers will assess your lift's condition for accessibility, performance, safety and appearance. This initial survey leads to a tailored upgrade solution to meet individual requirements.
We then source the necessary parts and work on the modernisation process, with lift component upgrades and finishes updated as required.
The lift is then tested and commissioned to relevant standards. This is done with you, the client or the consultant in attendance. Once completed, we will hand your restored lift back to you and to ensure your upgraded lift delivers, our defects liability period kicks in.
Why Stannah?
Because we are a UK leading lift company with over 150 years industry experience.
With a Stannah lift upgrade, you can revitalise your lift by improving its safety, performance and appearance. We keep our expertise in the family, and all works are carried out by the Stannah Lift Modernisation team, from initial consultation to project completion and comprehensive aftercare.
Remember: Upgrading your lift is part of a healthy lift lifecycle. It saves you time, hassle, money and loss of reputation.
Check out this Stannah lift upgrade: YMCA's Bristol Wing, Bristol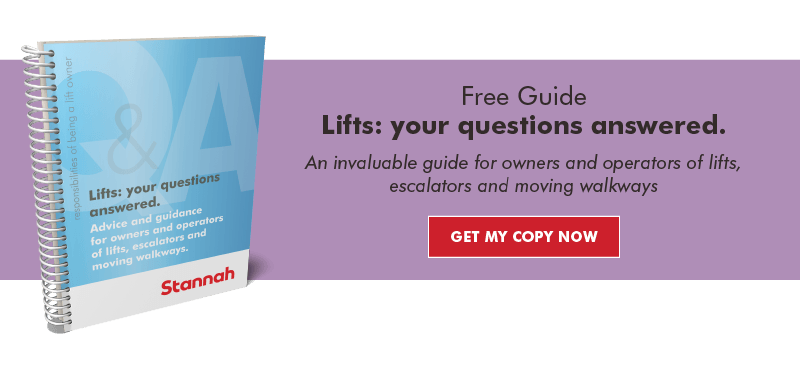 ---
For in-depth info on the value of upgrading your lift, visit Lift Modernisation Benefits—Stannah and our Lift Refurbishment and Modernisation Services

With over 50,000 installations across the UK and nearly 100,000 units in our service portfolio, we offer a wide range of lift solutions and services to move people and goods. Take a look at our product range or simply get in touch.
Contact Us