Choose your area of interest: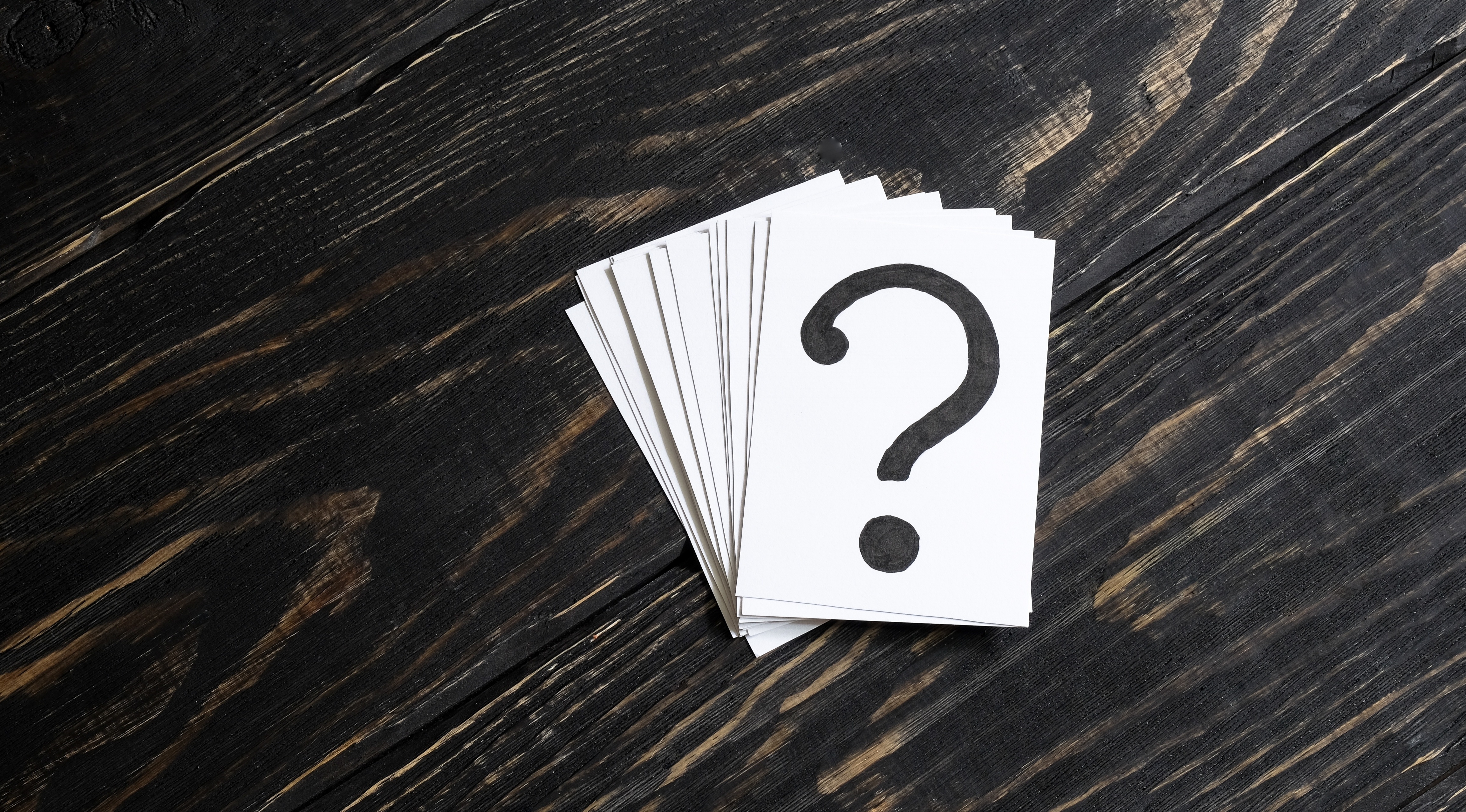 3 key considerations when choosing a lift
So you've identified the need for a product to aid the movement of people within your building. At this point, it's fair for us to assume that it will answer a need for equal access. Whatever lift product you require it will be dictated by the following considerations.
Whether you require a platform lift, passenger lift or anything else will be dictated by the following topics. In terms of key considerations, traffic analysis should come first and foremost. After this comes the practical building requirements and considering the profile of the user. We've put together a list of key questions you need to ask yourself when it comes to choosing the right product:
What are your building requirements?
The first considerations should be the following practical building requirements:
• Space within your building
• Numbers of floors
• How much headroom and pit depth is available? (Lifts only)
• Whether you have room to build or accommodate a lift shaft
You may also want to consider whether you have a requirement for an escalator or moving walkway. An inclined walkway or escalator is typically in addition to a lift as they are not suitable for wheelchair users due to the incline. Most moving walkways can accomodate accompanied wheelchair users but it is worth stipulating this as a requirement.
You may also wish to consider what your specific requirements are, such as:
• Safety and reliability
• Cost effectiveness
• Complementing your current decor
• Energy efficiency
• Adhering to regulations
Each of these will change the scope of your available options. It's worth noting that Part M states a minimum lift size to comply with the building regulations (along with other requirements), defining the requirements for each type as follows: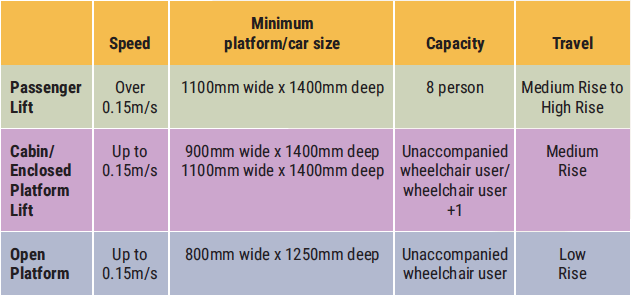 If you need to comply with Part M for your building project it's always worth letting your lift provider know and double checking they have included for this within the quote.
Are there busy times of day? What is the flow of traffic like?
The requirements of lift product use can vary, for example in an office there may be traffic at the start of the day, lunch-times and at the end of the working day versus a retail clothing store with
children's wear placed upstairs.
Can the lift be placed close to the stairs? Could a platform lift be installed for limited use – where it will not be used as the main method of travel? If you install a lift in the main entrance of a building and the main stairs are at the back of the building, then the lift will be used more frequently. Conversely, if the lift is not in an obviously visible location then, ambulant people will choose the stairs. To make your lift fully accessible, always ensure that there is adequate signage to the lift and ideally, that lift placement is close to the stairs.
You may also need to consider the life cycle of your building. Is its present use permanent or might the nature of traffic within the building change? In other words, does your lift add value to your building or does it provide a solution in the short-term?
Who will be using your lift?
The types of people who use the building, and therefore your lift, are pertinent in the choice of product, the features it may have and the options you may need to include in your specification. Therefore, it is also worth addressing who will be using the lift and how it will be used.

• What types of people are going to be using it?
• Can they use the lift independently?
• Will they be carrying luggage or goods?
Finally, the last thing to consider is the amount of builders work that will be required for each type of product, the cost of this and how it matches up to your building. Once you have answers to some of these questions a Lift manufacturer, like Stannah can advise on the best possible product for your application.
Our infographic covers everything you need in order to differentiate between our vertical lifts range, enabling easy comparison between product specifications (capacities, travel, pits and headroom) and building requirements (typical installation times, electrical and builder's work requirements).
If you're involved in specifying lifts download your free copy now!
Stannah offer a wide range of lift solutions to move people and goods. With nearly 50,000 installations across the UK and over 90,000 units on our service portfolio, we know we can help.
Know someone else who might enjoy this article? Share it!