Owners Guide: Escalators & Moving Walkways | Stannah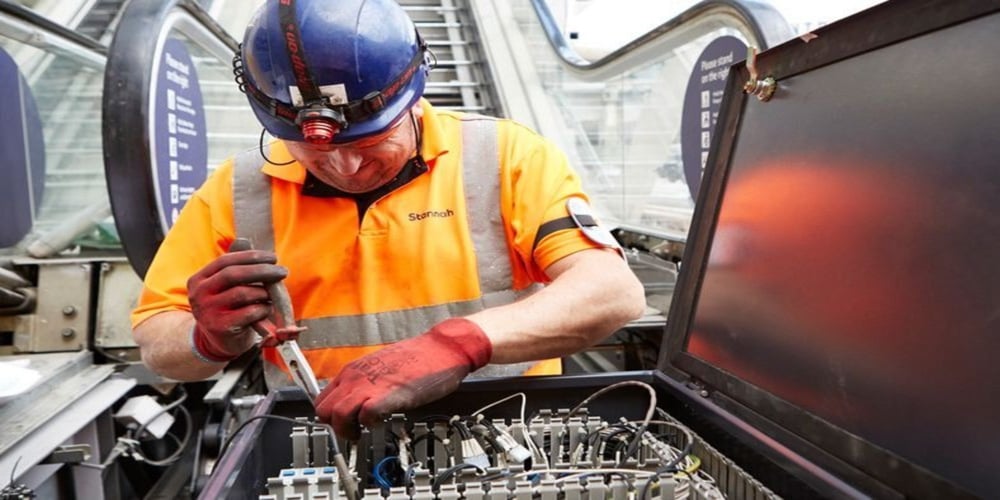 So you own/are responsible for an escalator or moving walkway but are unsure of what this means in terms of your responsibilities? Don't worry, you're not alone! This is precisely why we've put together the information below...
Every minute of every day, people are using escalators and moving walkways. In shopping centres, department stores, cinemas, airports, train stations and a host of other buildings, they are quietly, efficiently, safely and unobtrusively transporting large numbers of people.
The key to their smooth and successful operation is efficient planning, installation and quality maintenance. If you are a building owner with an escalator/moving walkway then you have certain responsibilities for the proper care, maintenance and repair of these products.
What are my responsibilities?
Owners have a responsibility under The Management of Health and Safety at Work Regulations 1999 to keep up to date with any changes in legislation, standards and codes of practice that might affect their escalator/moving walkway equipment.
It is recognised that the care of this type of equipment is highly specialised but help will be provided by a reputable escalator maintenance contractor. Your service provider should advise about possible breaches of legislation or compromise of safety for passengers.
Escalators and moving walkways are used by millions of people every day. Their safety is crucial and Regulations, Standards and Guidelines exist to ensure that they continue to be safe modes of transport and to also ensure the safety of the engineers maintaining the equipment.
And what do these regulations say?
All new escalators and moving walkways must comply with the Machinery Directive and therefore meet all current industry standards. The lift company who supplied your equipment will normally provide a 12-month warranty covering parts and labour and, in many cases, may include escalator maintenance work to 'fine tune' the equipment as it settles into the building.
The Machinery Directive provides the harmonisation of the essential health and safety requirements for machinery, through a combination of mandatory health and safety requirements and voluntary harmonised standards. The Directive applies to new products put into the market for the first time.
Lifts, escalators and moving walkways tend to have a much longer life span than most other forms of transportation but if your equipment is more than ten years old, it is unlikely to comply with all the current legislation, including the safe working requirements for engineers. For example, modern escalators require balustrade skirting deflector devices, adequate stop buttons and appropriate safety notices.
So what do I need to do?
It is essential that you arrange an initial inspection of your equipment, carried out by a specialist building services consultant or lift contractor, such as Stannah Lift Services. They can provide escalator repair and/or recommend any work that may be needed to bring it in line with current requirements.
These recommendations can take the form of minor repairs, through to fuller escalator refurbishment or escalator modernisation work. It's worth bearing in mind that most lift companies have engineers with the technical capability to work on all makes and models - not just their own.
Could I replace my existing worn escalator with a new one?
Yes. Although it is not always necessary to replace an existing product, a lift company can help extend product life by refurbishing and upgrading the principal parts of the equipment.
As well as the refurbishment option, you can consider removing the existing product and installing a brand new moving walkway or escalator. Replacement of old moving walkways or escalators for new ones can incur large building work costs. Instead, you can upgrade equipment or undertake an in-truss replacement saving budget, time and disruption to a business.
Whether you have existing equipment that requires improvement, or obsolete equipment that requires safe removal, Stannah is here to help.
Assuming my equipment meets all current standards, how often would I have to have service visits?
This is dependent on the amount of day-to-day traffic. Your escalator maintenance company can advise you of a suitable schedule, based on a risk assessment.
How we can help...
Whether your equipment requires refurbishment for a wide range of reasons, from meeting current legislation and standards to cosmetic enhancements or improved reliability and efficiency, our highly trained engineers will ensure that the works are carried out efficiently, on time and above all, safely.
Still unsure? No problem! Get in touch to speak to one of our lift experts or click here to download your FREE guide to escalator and moving walkway servicing and maintenance.
With nearly 50,000 installations across the UK and over 92,000 units in our service portfolio, we offer a wide range of lift solutions and services to move people and goods. Take a look at our product range or simply get in touch.
Contact Us