The Equality Act 2010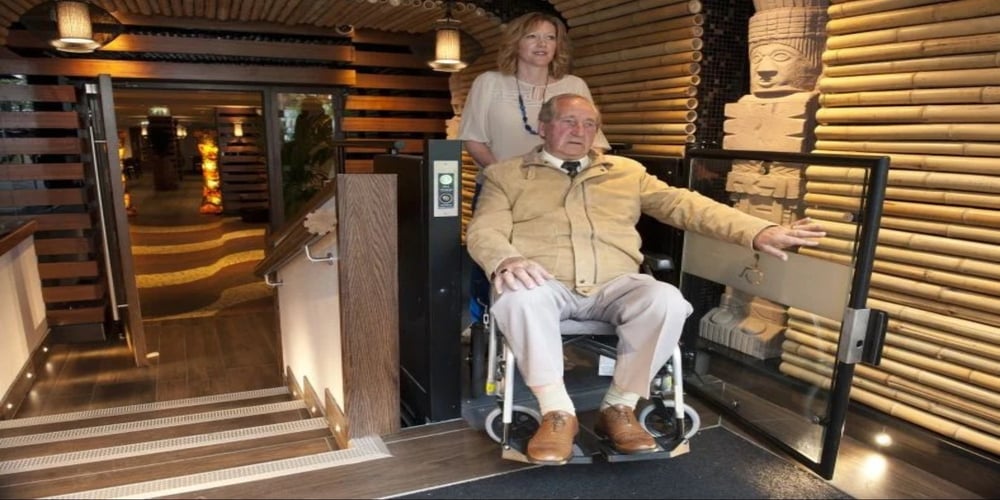 The Equality Act imposes a requirement to make reasonable adjustments to a public building, Within this blog post, we will explain what the Equality Act is, what it means for building owners and how lifts can play a part.
What is the Equality Act?
The Equality Act came into force from October 2010 providing a modern, single legal framework with clear, streamlined law to more effectively tackle disadvantage and discrimination. The Equality Act replaced the Disability Discrimination Act (1995) ,or DDA, and is a vital piece of legislation to bear in mind for buildings.
The Act requires that any new building or alterations to an existing building, in order to satisfy obligations under The Equality Act 2010, must comply (in England & Wales) with The Building Regulations. In particular the Approved Document part 'M' (England & Wales) or Section 4.2 of The Technical Handbook (Scotland).
Does the Equality Act affect your business?
The Equality Act applies to all service providers and those providing goods and facilities. This includes, for example, those providing information, advice and day care or running leisure centre facilities. It applies to all services, whether or not a charge is made for them. It also applies to private clubs and other associations with 25 or more members which have rules about membership and select their members. Under this legislation, service providers must make adjustments where disabled people experience a 'substantial disadvantage'.
What does this mean for service providers?
Where the building(s)or policies put a group of people at a disadvantage, for example disabled, then a change may be required. The building owner will then need to make the change, which could be:
A change of policy, in the way that things are done

A change to the built environment, improving access

To provide auxiliary aids and services (e.g. hearing loops)
For any proposed building change, the most practical choice will often be dictated by the cost and potential customer benefit.
An access statement, which provides information on the accessibility of your venue's facilities and services, enables those with access needs to know they can visit/shop/eat in your building and helping you to promote your business to potential customers. It also helps you as a building owner to identifying areas of your building that could be improved upon, perhaps even by installing an Equality Act lift (or most commonly referred to as DDA lifts). There is guidance for building owners on writing your access statement available from Visit Britain.
Can a lift help my business?
Any lift adds value to the commercial property it's placed in by speeding up the movement of people up and down the building, and helps the building owner meet the requirements of the Act.
What type of DDA lift?
It's possible to install one or more disabled access lifts in most buildings that have two or more floors, or to provide a ramp or step lift where there is a short flight of stairs.
Typically the lifts for these sort of applications are our platform lift range as space is limited and it's not possible or practical to provide a pit. Often the decision is based upon what is possible for that specific building, Stannah can arrange a site visit to help you determine what is possible for your building.
What are the benefits of access for all?
The Equality Act 2010 requires that service providers think ahead and take steps to address barriers that impede disabled people. You should not wait until someone experiences difficulties, as this may make it too late to make the necessary adjustments and could damage the reputation of your business.
By having good access to your building and throughout it brings benefits to other customers (e.g. ramps and lifts assist customers with small children or those with heavy luggage) and enables disabled people to use your services. With the purple pound valued at £249 billion (combined income of the disabled in the UK) put simply, can your venue afford to miss out?
How can Stannah help?
Stannah has worked across the UK with thousands of shops, restaurants, museums and visitor centres to enable access for all, including placing a range of lifts in ss Great Britain in Bristol, Bug World in Liverpool and the Olympic park in London to name three, with thousands more locations across the U.K that we could add to the list.
So if you are considering a DDA lift to help provide access for all in your building we know that with our broad range of access lifts we can help.
With nearly 50,000 installations across the UK and over 92,000 units in our service portfolio, we offer a wide range of lift solutions and services to move people and goods. Take a look at our product range or simply get in touch.
Contact Us