BREEAM for lifts, escalators & moving walkways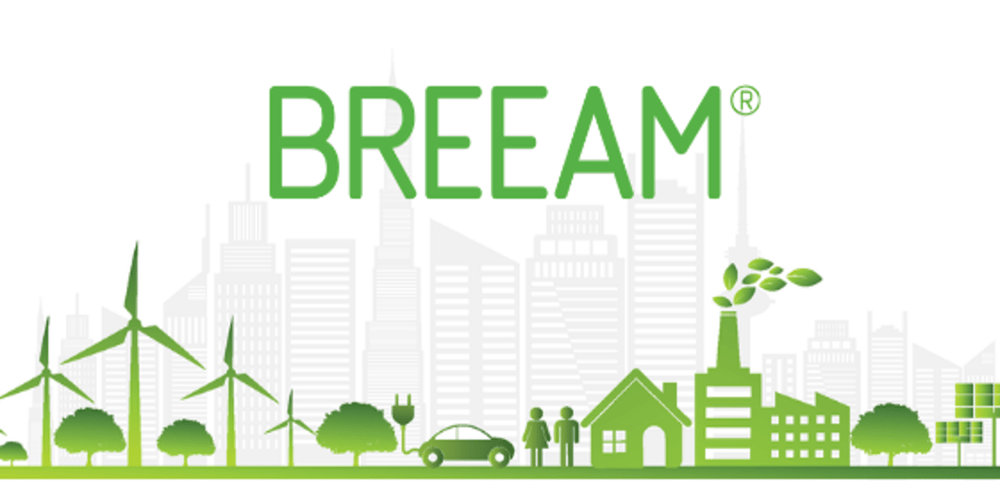 ---
BREEAM UK New Construction Version 6.0 and Refurb & Fit-out 2014 ia recognised as best way to ensure sustainable building. In both technical manuals you can get BREEAM credits depending on the type of lifts, which can help the building achieve the best rating possible.
BREEAM (Building Research Establishment's Environmental Assessment Method)
The BREEAM rating system awards breeam points for any lifts, moving walkway or escalator with a rated speed greater than 0.15m/s. Or refurbishment and fit-out where there are new or replacement lift systems (for lifts, this would include undergoing major works to existing lifts such as modernisations to the lift capacity). Breaam credit for lifts falls under the energy section.
What transportation systems are covered by BREEAM Lifts?
Any lifting device with a rated speed greater than 0.15m/s must be assessed, including goods, vehicle and passenger lifts. Lifting platforms, wheelchair platform stairlifts or other similar facilities to aid persons with impaired mobility are not included in the criteria. Small service lifts or dumbwaiters are also not included in the criteria despite travelling at more than 0.15m/s.
Ene 06 Energy efficient transportation - credit requirements
It is possible to contribute up to three BREEAM points for lifts, escalators and moving walkways by complying with the criteria stated in Ene06.
One credit - Energy consumption
REQUIREMENTS
HOW STANNAH CAN HELP

Analyse the transportation demand and usage patterns for the building to determine the optimum number and size of lifts, escalators or moving walks*

We can provide a traffic analysis breeam lift report

Calculate the energy consumption under BS EN ISO 25745 Part 2 or Part 3 for one of the following:

At least two options for each transportation type (e.g. for lifts, hydraulic, traction or machine room-less (MRL)) OR

At least two options considering different system arrangements and control strategies.

We can provide energy-efficiency calculations under ISO 25745 methodology

Consider the use of regenerative drive against the additional standby energy required.

We can provide evidence of the potential energy savings enabled by the regenerative drive**

Specify the product with the lowest energy consumption

As standard, we ensure our lifts are the most eco-efficient technologies.
* Where a single lift is provided in a low-rise building to provide disabled access only; or where a goods lift is selected based on the size of the goods it is intended to carry, a simplified transport analysis can be provided in the form of a written statement from the appropriate member of the design team.
** The use of regenerative drives can add significant cost to your lift and is only suitable in limited circumstances - typically high travel and high-intensity use. Therefore BREEAM recommends that a regenerative drive should only be considered where it produces an energy-saving greater than the additional standby energy used to support the drives.
Up to two credits - Energy-efficient features
REQUIREMENTS
HOW STANNAH CAN HELP

LIFTS

A standby condition for off-peak periods

The lift car lighting and display lighting provide an average luminous efficacy across all fittings in the car of > 70 luminaire lumens per circuit watt

Use of a drive controller capable of variable speed, variable voltage, and variable-frequency (VVVF) control of the drive motor

Our lifts are fitted with these features as standard

ESCALATORS & MOVING WALKWAYS

At least one of the following:

A load-sensing device that synchronises motor output to passenger demand through a variable speed drive

A passenger-sensing device for automated operation (auto walk), so the escalator operates in auto start mode when there is no passenger demand.

Our escalators and moving walkways are fitted with these features as standard.
What maximum points can I get for my BREEAM project from my vertical transportation?
Where only lifts, escalators or moving walks are present, a maximum of two credits is possible. Three credits are available where both lifts and escalators/moving walks are present.
Are you looking for technical information or Energy Analysis?
We can provide energy consumption figures, and BREEAM compliance reports pre-installation to support your evidential requirements. Please get in touch for advice on your lift, escalator or moving walkway selection, and we will be happy to advise further.
Relevant other BREEAM criteria
Under requirements elsewhere for HEA02 - Indoor air quality, MAT02-05 - Materials, WST01- Construction site waste management and MAN04 - Commissioning and handover, Stannah can work with you and supply supporting information on these requirements.
What if my building has no qualifying lifts, escalators or moving walks?
Ene 06 Energy efficient transportation systems will not be assessed where a building contains no lifts, escalators or moving walks. Lifts with speeds of 0.15m/s or less fall outside the scope of ISO 25745 and can, therefore, be excluded from this issue's assessment. This applies, for example, to lifts in single dwellings or those installed in other low-rise buildings, specifically for the use of persons with impaired mobility.
What about extensions?
If assessing a new extension to an existing building, lifts in the existing building fall outside the Ene 06 scope and do not need to be assessed. The above applies only where the lifts are not being renewed.
Are there other regulations regarding vertical transportation I need to be aware of?
There's a whole host of standards when it comes to lifts. If you'd like to understand a little more, then Building regulations: key guidance for lifts, Lift standards glossary and escalator and moving walkways standards glossary are good places to start. But don't worry! A knowledgeable lift company is capable of guiding you through the relevant standards as part of your lift specification.

With over 50,000 installations across the UK and nearly 100,000 units in our service portfolio, we offer a wide range of lift solutions and services to move people and goods. Take a look at our product range or simply get in touch.
Contact Us