Building regulations lift requirements UK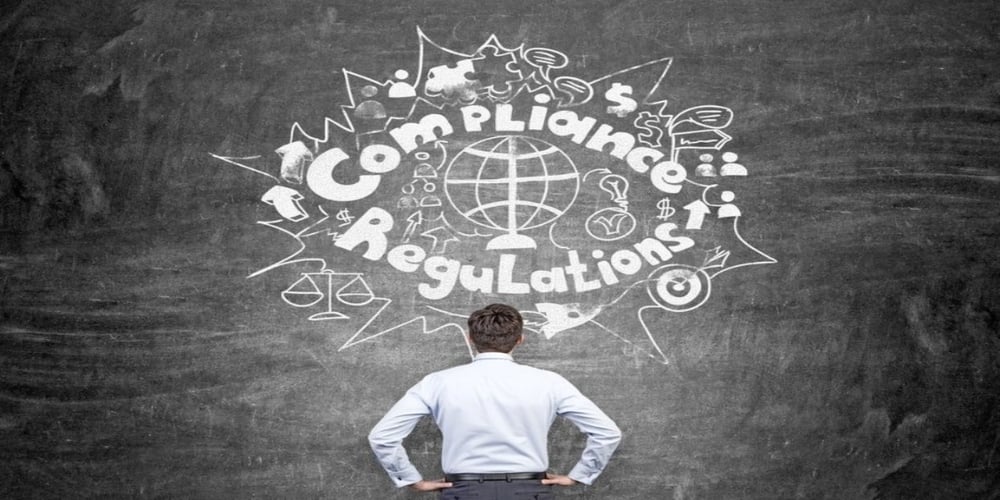 Here's a handy overview of the key acts, regulations and standards that outline best practices around lift requirements in buildings - ensuring that any commercial/public building is accessible and efficient for building users.
It is essential to install a lift in most commercial/public buildings with two or more floors. Not only does a lift add value by speeding up the movement of people up and down the building, but it also helps the building owner to meet the regulatory requirements on accessibility.
Introduction
Three main items outline the best practice for making a commercial/public building accessible, namely;
The legal framework, the Equality Act

The building regulations, Part M Vol.1 & Vol.2 (England & Wales) or Section 4 of the Technical Handbook (Scotland)

The design guidance, British Standard BS 8300: 2018 - Part 1 & 2.
These all help to outline the legal requirements, what lift to consider in a new building and the preference and guidance on ensuring an accessible lift. The latter two highlight specific lift requirements and preferences between the different types of passenger moving lifts.
Sometimes, a physical feature of a building (or other premises) can make it more difficult for a person with impaired mobility to access it. The Equality Act 2010 (formerly DDA) states that if you place someone at a substantial disadvantage, you have a legal duty to make reasonable adjustments. This is where a lift can play a part.
It's possible to install one or more disabled access lifts in most buildings that have two or more floors or to provide a ramp or step lift where there is a short flight of stairs. Any lift adds value to the commercial property it's placed in by speeding up the movement of people up and down the building and meeting the requirements of the Act.
---
For both new and existing buildings, the appropriate lift provision is through Building Regulations to give instruction and guidance from BS 8300:2018 Design of an accessible and inclusive built environment.
The Building Regulations, Approved Document M (Part M) directs a public access building to conform to the Equality Act. This public access regs document states that reasonable provisions must be made for people to gain access to and use the building's facilities.
In summary, Part M states that the preferred solution to disabled access is a passenger lift, with the number of lifts, type and size depending upon the application. However, it also recognises that it may not always be possible for a building to accommodate one, so it proposes the next best alternatives, namely platform lift and wheelchair platform stairlift.
It's also worth checking Fire Safety: Approved Document B which covers all fire safety matters within and around buildings. It includes further detail on firefighter lifts and evacuation lifts which are increasingly becoming an important requirement in building design since Grenfell and the Building Safety Act.
Like its counterpart, Section 4.2 gives direction on enabling public access to conform to the Equality Act. Most of the requirements of Section 4.2 are identical or closely similar to Part M. However, the platform size requirements do differ, with the Scotland document requiring larger minimum platform sizes for both low and medium-rise platform lifts.

3. BS 8300:2018... the design guidance
British Standard BS 8300: 2018 (Part 1 and 2) looks at the design of new buildings and their ability to create an inclusive environment.
Part 1 covers access in and around the external environment and the approaches to buildings.
Part 2 provides guidance on access within buildings, which strongly recommends that in multi-storey buildings, at least one conventional passenger lift for all floors should be included. It also recommends the provision of two lifts to allow continued access, should a lift go out of service and considering whether an evacuation lift should be incorporated into the building as part of an evacuation strategy.
Like Part M, BS8300 recognises a passenger lift may not always be possible, so a platform lift or a wheelchair stairlift can be chosen as an alternative. Further guidance on selecting and installing new lifts is given in BS 5655‑6.
---
Lift provision & building regulations
It's also worth pointing out that depending on the type of lift and the specification will then define the further standards that lift falls under - for a full list of lift standards, take a look at our glossary. Or, if you think you require a lift, then why not take a look at the key considerations when choosing a people-moving lift?
For any building, existing or new, it is important to consider the guidance above, and we hope that this blog gives a quick summary of the lift requirement.
Here at Stannah, we offer a broad range of lifts to enable easy vertical circulation. We work with you to solve your access problem and comply with all regulations.
With over 50,000 installations across the UK and nearly 100,000 units in our service portfolio, we offer a wide range of lift solutions and services to move people and goods. Take a look at our product range or simply get in touch.
Contact Us